Legal cannabis and international travel 'not compatible' | Insurance Business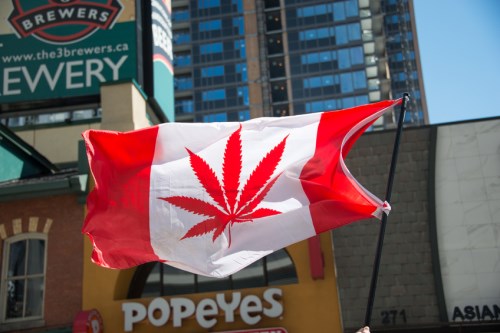 A recent survey by the Travel Health Insurance Association of Canada (THiA) found that one fifth of Canadians planning a vacation this year are unaware of the implications of travelling with cannabis. Furthermore, 22% of survey respondents with medical cannabis prescriptions said that now the drug is legal, they can pack medical cannabis products in their carry-ons just like other prescription drugs, regardless of where they're travelling to.
Under the Cannabis Act, which came into effect on October 17, 2018, the legalization and regulation of cannabis in Canada does not change the country's border rules. Taking cannabis or any product containing cannabis into, or outside of Canada, remains illegal and can result in serious criminal penalties both in Canada and abroad. This applies even when travelling to or from places that have legalized or decriminalized cannabis.
"Legalization of cannabis in Canada and international travel aren't compatible since you can't travel with cannabis (whether recommended by a physician for medicinal use or bought for recreational use), and it's still illegal in the majority of other countries," commented Patrick Robinson, CEO of Canadian travel insurer TuGo.
TuGo recently published a blog entitled 'What you need to know about cannabis and travel insurance,' in which the firm details how its travel insurance responds to Canadians who use cannabis and are planning to travel. The firm points out that responding to a travel health insurance claim caused by or related to the use of cannabis is no longer as black and white as it was when cannabis was an illegal drug.
"While we can't speak to other providers and their claim procedures, TuGo has communicated to our insurance partners how we will respond to travellers who use cannabis and are planning to travel," Robinson told Insurance Business. "If a claim arises due to the abuse/misuse of cannabis, then the claim will be denied, whether or not it was legal in the country or US State they're travelling in. However, if the cannabis is recommended by a doctor and is taken for medicinal purposes (and not being abused/misused), then a related claim may be covered, whether or not it's legal in the location the claim occurred (provided stability requirements are met).
"If cannabis is used for recreational purposes (with no mention of medicinal use in any medical records), and not being abused/misused, the claim will be determined by whether or not it's legal in the location where the emergency happened. If it is legal, then the claim may be covered, but if not, the claims will be denied. Finally, we will deny a trip cancellation claim if the traveller tries to cross the border and is denied entry because they're banned, due to previous cannabis declaration."
Lots of Canadian travel insurers are taking the position that cannabis-related claims will be treated similarly to alcohol-related claims. However, as TuGo points out, this remains challenging due to the "not so clear measures for determining misuse or abuse" of cannabis.
THiA executive director, Will McAleer, commented: "Even though cannabis has been legalized across the country, travellers need to be vigilant if they decide to travel with the drug. People work hard to enjoy their vacations and should be aware of all implications before they travel, regardless of whether they decide to travel with marijuana or not. The most popular travel destination for Canadians is the US, a jurisdiction where it's illegal under federal laws to possess cannabis in any form."
Protecting Canadian travellers against the risks posed by legal cannabis requires effective communication and education – two things brokers excel at. TuGo's Robinson suggested brokers download and/or order copies of the Government of Canada's leaflet "Don't travel internationally with cannabis" and "take the time to walk through it with your customers as they're buying travel insurance." He pointed out: "It's a timely topic and they won't be offended by you getting this pertinent information!"