Active wildfire count down in BC – but with a warning | Insurance Business Canada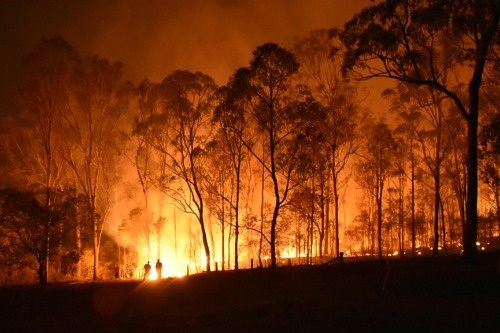 From over 300 wildfires burning across BC last week, about 250 fires remained as of Monday – but experts warn that persistent hot weather conditions could still make the situation worse.
Although the number of active wildfires has died down, the BC Wildfire Service said that 40 of the current blazes were ranked as "fires of note" – fires with flames that are either highly visible or pose a threat to both people and structures.
"This is something that we have not seen before," Fire Information Officer Karley Desrosiers told CTV News.
Desrosiers added that the early and aggressive start to the wildfire season meant that firefighters were stretched thin trying to respond to blazes everywhere. Fortunately, firefighting crews from all over BC, as well as from the rest of Canada, and even Mexico lent a hand to help. The Canadian Armed Forces also lent its manpower, and 500 more people are expected on the front lines, said Desrosiers.
BC has also announced that 34 Australian firefighters will arrive to help this week.
The province may have secured more help with fighting the blazes, but forecasters fear that temperatures will remain in the mid- to high 30s all week, with barely a sign of rain.
"The hot, dry weather continues for the southern interior, where we're seeing so many fires [and] so much smoke. All that is expected to continue," Environment Canada meteorologist Bobby Sekhon told CBC News.
Sekhon also warned that lightning is a very real possibility given the weather conditions, and it could spark even more fires.
"There is a slight chance of getting some lightning, in fact, in the southern interior this week with some impulses coming up from the southwest. That's going to be something to track because, of course, any lightning strikes — if not accompanied by precipitation — can ignite fires."
Emergency Management BC reported that since the fire season began about four months ago, wildfires have scorched over 4,100 square kilometers of land. The agency also noted that 4,260 BC properties were ordered evacuated, while residents of nearly 18,000 properties are on evacuation alert.