Historic wildfire suppression could lead to 'mega loss events' | Insurance Business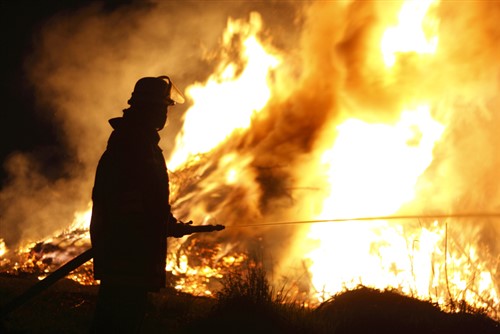 Alberta is burning. The western province has suffered 580 wildfires since the start of the year, according to Alberta Wildfire data. While the frequency of fires in 2019 is slightly below the five-year average of 637, the severity and total burn area of the fires has picked up dramatically from 143,964.09 hectares (the five-year average) to 678,058.65 hectares (the total area burnt in 2019 so far).
As Alberta residents are being evacuated out of harm's way, one expert from Queen's University has warned that the worst is yet to come for the province. Edward Zruski, with the university's Institute for Energy and Environmental Policy, told Global News that the province's long history of fire suppression has left it increasingly vulnerable to the wildfire peril.
The province is thick with arboreal forest, which Zruski said "are born to burn". He told the news site: "They can't regrow unless there's a fire there to open up their cones and throw out the seeds. You drive from Jasper to Banff and you see stands of 80- to 100-year-old trees and they're just waiting to burn, and many of them are dead as well because of the mountain pine beetle."
Read next: IBC offers assistance to Alberta residents affected by wildfire
Wildfire suppression, in its simplest form, is when communities wait for a fire to occur and then throw all possible resources at the blaze to try to contain and extinguish it as fast as possible. Using that kind of reactionary wildfire management technique, communities struggle to manage the accumulation of the fuel or the things that could burn. Historic fire suppression in Canada and the US has created lots of excess burnable vegetation, which makes for more destructive burns overall.
Catastrophe risk modelling company RMS is in the process of developing a probabilistic wildfire model for Canada, following the successful launch of its US wildfire model earlier this year. The firm's senior director of product management, Michael Young, told Insurance Business that wildfire suppression methodologies have really impacted the severity of events.
"We've been studying the wildfire peril for over 15 years. In that period, we've seen the average number of fires remain quite consistent, but the severity of the fires and the net acreage burnt is on the rise," he said. "That begs the question: why is the severity getting larger? A lot of it has to do with the way buildings are being built, and changes in the wildfire suppression methodologies that have occurred in the past.
"Certainly in the US, and possibly in Canada, the way we've managed wildfire in the last 20-years has been more about suppression and less about prescribed burning or being preventative about how you deal with wildfire risk. If we find that trend to be true in Canada as we continue our research, that's the sort of thing that could lead to some mega loss events."
Read next: Catastrophe models are effective risk management tools, but require an owner's manual
Ten-years-ago, insurers used to ask whether a wildfire could potentially be a $10 billion loss event, and most were sceptical. The events of the past few years, including the historic Fort McMurray blaze in 2016, have burned all scepticism into ash. Now the question is: can you get a $100 billion loss from a wildfire event? RMS's new probabilistic wildfire model says the frightening answer to that question is 'Yes'.
"Historically, insurance companies have thought of wildfire as an earnings event as opposed to a solvency event," Young told Insurance Business. "They saw it as a peril that occurs quite frequently, and if they did have a big event, that might lead to a bad financial quarter. However, in 2018 we saw one of the first companies in the US to be put out of business because of a wildfire disaster – Merced Property & Casualty Company. This is something that I think Canadian insurers need to watch very closely. It's certainly a wake-up call.
"I think attitudes have changed dramatically over the last two years. A lot of insurers are waking up and realizing that wildfire is a solvency issue and that they need better underwriting tools and technology to mitigate their own risk. Rating cannot be based on simple static determinations like the wild land / urban interface, zoning areas, or distance to national forest. Insurers should do full probabilistic modelling in order to get an accurate assessment of what the probable risk is."