Canadian insurance experts join coalition for climate resilience | Insurance Business Canada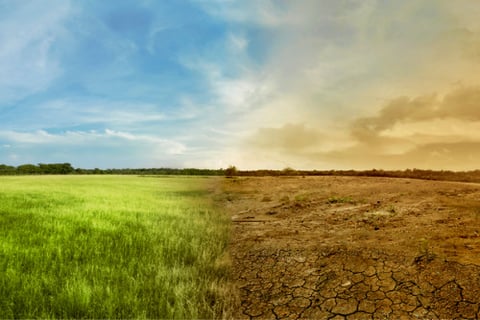 A new coalition aimed at encouraging the Canadian government to improve the country's disaster resilience in the face of climate change has launched – and it has strong support from the insurance industry.
The new Climate Proof Canada coalition is composed of insurance industry representatives, municipalities, Indigenous organizations, environmental non-government organizations (NGOs) and research organizations. The group aims to not only call for the federal government to take action to create a culture of preparedness for future disasters, but also to help Canadians adapt to future challenges, which include the increasing risk of climate-related catastrophes.
The insurance industry representatives on the Climate Proof Canada coalition include: Aon, Aviva, Desjardins, the Insurance Brokers' Association of Canada, the Insurance Bureau of Canada, Intact Financial Corporation, Property and Casualty Insurance Compensation Corporation, TD Insurance, and Wawanesa.
Climate Proof Canada has outlined a four-point action plan for the federal government to take to better protect Canadians from climate change-related disasters:
Prioritizing the completion of the National Climate Adaptation Strategy.
Appointing an advisor on national disaster resilience.
Extending and enhancing the government's recent work to reduce the risk and impact of flooding across Canada.
Ensuring that sustainable finance initiatives help both public and private sector organizations assess, disclose, and manage escalating physical risks.
"Insured losses related to natural catastrophic events averaged $2 billion per year between 2009 and 2020, compared with an average of $422 million per year in the 1983 to 2008 period," said Insurance Bureau of Canada vice president of federal affairs, Craig Stewart. "Last year alone, these losses were $2.4 billion. That's more than a four-fold increase in such losses caused by severe weather events, which are increasingly attributed to climate change."