Experts: Rising sea levels threaten Atlantic Canada | Insurance Business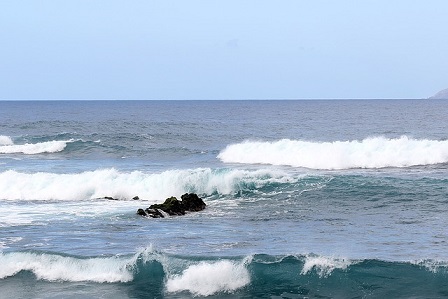 Experts warn that Atlantic Canada – a region vulnerable to flooding – is only going to be increasingly exposed to floodwater in the future.
Rising sea levels have been identified as the cause for an increase in flood risk, with experts also cautioning that the land beneath Atlantic Canada is also sinking, exacerbating the problem further.
"In Atlantic Canada, the sea level is rising," Geological Survey of Canada coastal geoscientist Gavin Manson told The Chronicle Herald.
According to Manson, there are typically two components to global sea rise – melting glaciers and ice caps, as well as the expansion of water whenever it is warmed. But in Atlantic Canada's case, a third factor has put the rising waters problem on a fast track – a phenomenon Manson calls the "waterbed effect."
During the last glaciation about 21,000 years ago, there was a thick ice centre over the Hudson Bay region. Manson explained that the depressed crust underneath that ice sank as the ice grew, and that in Atlantic Canada, the ice cover was thinner.
"Because of the difference in ice thickness between the two areas, we were actually elevated more than normal," he pointed out, saying that the heavy ice managed to displace some of the material underneath the earth's crust away from the Hudson Bay area to the Atlantic.
"The material underneath the earth's crust is quite fluid. It's kind of like sitting on a waterbed. When you sit down, when you put your bum down, it sinks underneath you but it rises up around the edges. We were on the edge and we were actually a high ground surface compared to where we were prior to glaciation."
Due to deglaciation over time, Manson said that the sub-crust material that was previously displaced is now slowly returning to the Hudson Bay area, leaving Atlantic Canada to sink.
"That area (Hudson Bay) is actually rising and our land here is actually sinking, trying to go back to where it was prior to the glaciation," he said.
Manson has called the combination of rising water levels and Atlantic Canada's sinking a "double whammy."
He noted that the relative sea level rise in the Halifax area totals 3.2 millimetres per year – a combination of the land sinking by 1.6 millimetres per year and the sea rising by 1.6 millimetres.
"It doesn't sound like a lot but that's 32 centimetres per century, which starts to add up," Manson cautioned.
Another expert advised that sea level rise will accelerate the frequency of storms in the region.
Tim Webster has been producing flood risk maps for coastal communities for over 15 years, and he remarked that sea level rise will accelerate the incidence of storms that are typically considered once-in-50-years, or even once-in-a-century disaster events.
"That (once-in-20-years storm surge) will get to that same elevation a lot more frequently," said Webster, who is a research scientist with the Applied Geomatics Research Group of Nova Scotia Community College.