Gore Mutual provides assistance to storm-affected Ontario customers | Insurance Business Canada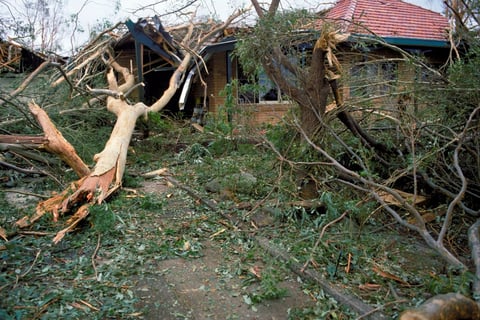 To assist its customers in Ottawa and Uxbridge that were severely impacted by the May 21 derecho storm, Gore Mutual Insurance Company has deployed its claims team in the region.
Forming around 9:30 am on May 21, the derecho storm caused extensive damage and power outages in both Ontario and Quebec. Over a million people in both provinces were cut off from power due to damage to the distribution systems, and the derecho led to the death of at least ten people.
Read more: Saturday derecho damages two provinces, leaves 10 dead
"When these types of events happen, we want customers to know that they will be supported throughout the process with ease. We immediately deployed our claims team to Uxbridge and the Ottawa region to proactively connect with as many customers with a visit to their home or a phone call, as quickly as possible," said Gore Mutual vice president of claims Neil Weir. "In many instances, we were connecting with customers before they were aware of the severity of damage or contacting their broker with a claim."
"Our agility as a company allows us to be all hands on deck to ensure we are there for all those impacted when they need it most," noted Gore Mutual chief operating officer Paul Jackson, who added that the insurer is expecting to process "hundreds if not thousands" of claims – making the derecho Gore Mutual's largest weather catastrophe event ever handled to date.
A full team of experts – which includes appraisers, engineers, and field adjusters – will be visiting areas of large losses to expedite the building permit process, which should lead to homes getting repaired more quickly, Gore Mutual said in a Press release.
"Our goal is to connect with every affected customer and visit each of the large losses in-person and triage the claim by the end of this week," explained Weir.
Gore Mutual has also made temporary changes to its coverages to better serve its storm-affected customers. For a limited time, customers who are evacuated but have no damage to the property will keep their claims-free discount and claims protector endorsement. Also, customers who had their power shut off or were advised to unplug appliances during the windstorm may need to submit a claims for replacing food or for purchasing a new freezer – this action will temporarily not be considered a claim on their insurance policies, Gore Mutual said.