IBC hails Canada's first-ever National Adaptation Strategy | Insurance Business Canada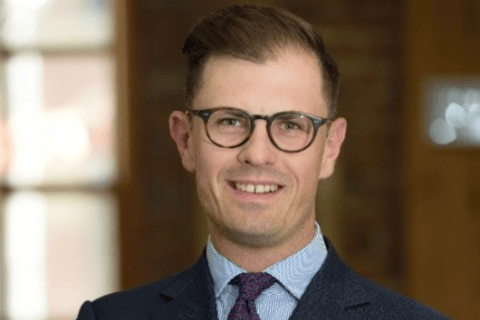 The Canadian insurance industry is ready to work and engage with the federal government to put its concrete climate adaptation plans into action.
The Insurance Bureau of Canada (IBC) said it is now looking ahead to moving to "programmatic delivery" of the first National Adaptation Strategy, which was unveiled on November 23 following the COP27 climate talks.
Jason Clark (pictured), national director of climate change advocacy at the IBC, said the strategy lived up to their expectations, and represents "a major step forward on climate adaptation."
"It's a brave and courageous plan," Clark said. "We were focused on two major pieces: one, that it had five-year actionable steps, and within that, actionable targets. Those targets will be challenging to achieve, but they are world-leading."
Clark is also the co-founder of Climate Proof Canada, a coalition of private and civil organizations including insurers, disaster relief organizations, municipalities, indigenous groups, and academic leaders. The coalition counts Aon, Aviva, Desjardins, Co-operators, Travelers, Sun Life Financial, Wawanesa, Zurich Canada, and IBC among its membership.
Climate Proof Canada and IBC have been pushing for short-term actionable targets and measures to protect Canadians from escalating floods, wildfires and extreme heat. And that's what they got when the federal government unveiled a long-term plan to improve Canada's climate resilience.
The National Adaption Strategy set out five focus areas: disaster mitigation, resilient infrastructure, healthier communities, enhanced biodiversity and nature conservation, and a climate-proof economy and workforce. According to the government's research, every dollar spent on adaptation measures saves up to $15 in costs, including both direct and indirect benefits to Canada's economy.
The release of Canada's National Adaptation Strategy, and the Action Plan that supports it, represents a new chapter in our work of preparing for emergencies and adapting to the impacts of a changing climate.

To learn more 👉🏻 https://t.co/RUQuADHvR7 pic.twitter.com/PZTqv4TH6Q

— Bill Blair (@BillBlair) November 24, 2022
The Canadian government also called for a whole-of-society approach to tackling its ambitious goals, proposing a set of targets for discussion with key stakeholders over the next few months.
Canada makes a "down payment"
The federal government has pledged $1.6 billion in new funding to support municipalities and townships. The funds will be used to build climate-resilient infrastructure, boost Canadians' access to wildfire information and flood hazard maps, and accelerate innovation in climate risk mitigation and research.
The additional funds are on top of existing commitments made to various climate adaptation efforts, totalling more than $8 billion. Clark said the government's announcement was a pleasant surprise, calling it a "down payment" for the initial steps Canada needs to make progress on the first five-year action plan.
"It's a very smart investment by the federal government to kickstart the strategy by making that down payment in key areas," he added. "The fact that we're seeing $284 million allocated to mitigate wildfire risk and establish a Centre of Excellence [for wildland fire innovation and resilience], and about $164 million to increase flood resilience – these are things are critical."
Nearly $500 million will also be used to top Canada's disaster mitigation and adaptation fund. "That's quite important because we've seen a drain on [the fund] and significant resources spent over the past few years, including on Hurricane Fiona," Clark stressed.
What are the next steps to the NAS?
The National Adaptation Strategy will now go into a 90-day consultation period with provinces, territories, municipalities, and indigenous communities. Clark said the insurance industry is ready to engage during this critical time.
"We're looking ahead to engage during those 90 days, as the government works with the local governments and indigenous groups to finalize the targets. After that, we'll be engaging on the transition to implementation," Clark told Insurance Business.
"Not that we have the strategy itself, our next task is to determine what programs are needed to meet the goals and targets we've set on wildfires, and how to move forward on flood hazard mapping. It will be about the programmatic delivery, and that's going to be a mid-term game."
According to Clark, insurers have indicated a "willingness and desire to engage" at every step of the climate adaptation discussions.
"The insurance industry wants to be part of the solution," he said. "Canada is warming at twice the speed of the global average, which means we're going to continue to see an acceleration in natural catastrophes. So, we need to be consistently engaged. I think that's the intention, from what I've heard back from insurance companies.
"But we need to move through the next 90 days, because just as the insurance industry has a key role to play, all levels of government have a role to ensure communities are safe and our economy is resilient to increasing disasters."
Does Canada's National Adaption Strategy hit the mark? Share your thoughts in the comments below.