IBC holds earthquake awareness campaign in Quebec | Insurance Business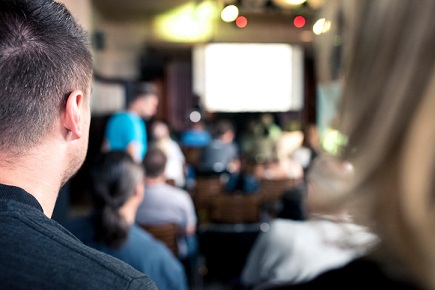 In preparation for an earthquake event in the near future, the Insurance Bureau of Canada (IBC) is holding an awareness campaign to help educate consumers on the risk.
For the campaign, IBC has prepared an earthquake simulator, dubbed the Quake Cottage, to allow people to experience how it is to be in the middle of a tremor event.
The bureau will hold the third edition of its earthquake awareness campaign from May 26 to June 10. The campaign will move from city to city – from Quebec City to Laval, Gatineau and finally Montreal.
IBC's Quake Cottage allows participants to feel a 30-second quake measuring 7.0 on the Richter scale. While Quebec typically experiences weaker tremors, the province has seen its fair share of major quakes, IBC warned. The bureau hopes that the simulator will show residents just how dangerous and real these shakes can be.
"It is essential that Quebecers be aware of the very real risk of a major quake and learn to protect themselves and their property. That is the objective of the Quake Cottage tour," said IBC director of communications and public affairs Pierre Babinsky.
According to the IBC, Eastern Canada averages about 450 quakes each year.
Related stories:
Earthquakes the top concern for B.C. residents but many still lack insurance
Studies show lack of earthquake risk awareness in Eastern Canada