IBC reveals province-by-province impact of Hurricane Dorian | Insurance Business Canada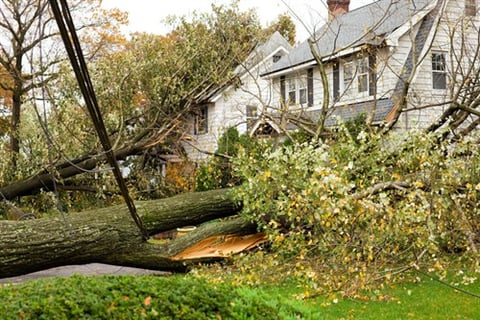 Hurricane Dorian caused more than $105 million in insured damage, the Insurance Bureau of Canada (IBC) stated in a recent release.
The bureau, citing initial estimates from Catastrophe Indices and Quantification (CatIQ), also revealed that 70% of the insured damages were reported as personal property damage, while 25% was for commercial property damage. The remaining percentage is for damage to automobiles.
IBC also offered a breakdown of the total insured damages cost:
| | |
| --- | --- |
| Province | Insured damage (based on estimates by CatIQ) |
| New Brunswick | $22.5 million |
| Newfoundland & Labrador | $2.5 million |
| Nova Scotia | $62.2 million |
| Prince Edward Island | $17.5 million |
| Quebec | $300,000 |
| Grand Total: | $105 million |
Although Dorian was downgraded to a post-tropical storm by the time it hit Atlantic Canada on September 07, 2019, it maintained hurricane strength when it made landfall to the southwest of Halifax; the storm had estimated sustained winds of 155 km/h. On the next day, September 08, 2019, the system hit the northeastern Gulf of St. Lawrence while causing gusts in Newfoundland. That evening, Dorian headed northeast, while its winds blew at speeds between 90 and 157 km/h.
IBC noted that following the weather system's passage, cleanup efforts lasted much longer than usual. The municipalities of Halifax and Moncton, as well as much of Prince Edward Island took the brunt of the damage, but reports were widespread across the Atlantic region. Many trees were uprooted due the strong winds, and the region was racked with power outages. Heavy rainfall also led to road washouts and property flooding.
"Hurricane Dorian is another example of how devastating Mother Nature can be," remarked IBC Atlantic vice-president Amanda Dean in a statement.
Dean continued to remind stakeholders that insured damage from severe weather in Canada last year exceeded $2 billion – the fourth highest amount of annual losses on record.
"That alarming trend has continued in 2019, with over $1 billion in insured losses recorded already this year," she pointed out.