Intact Financial reveals severe weather impact for Q1 2019 | Insurance Business Canada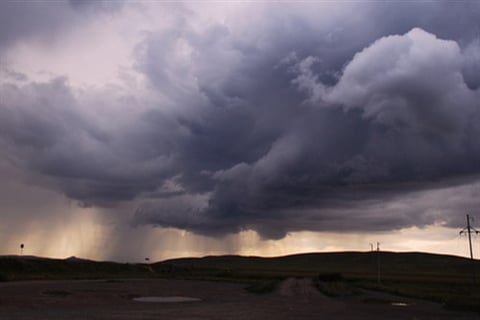 Intact Financial has revealed that severe winter weather led to net catastrophe and non-catastrophe weather losses of about $165 million, before tax.
The insurer said that the losses were "above expectations" for the first quarter.
According to a release, catastrophe losses (net of reinsurance) totaled approximately $128 million pre-tax. This figure represents $95 million above expectations based on first quarter historical averages, Intact stated. Notably, 60% of total catastrophe losses recorded involved personal property, the rest related to commercial lines.
Non-catastrophe weather losses were also above expected seasonal patterns, Intact observed, by about $70 million pre-tax. Some 40% impacted commercial lines, while 40% of the cost involved personal auto. The remainder was related to personal property.
The first quarter saw heavy snow, freezing rain, and rain – all while the ground was covered in snow and ice. This, Intact reasoned, led to elevated property damage from water infiltration and record numbers of roof collapses, particularly in eastern Canada.
Freezing rain and low temperatures also led to a higher frequency of auto collisions, the report outlined.
"Our teams have worked hard during these unusually difficult winter months to get customers back on track as we were again reminded of the impact severe weather can have on our operations. These events are likely to sustain the firm market conditions we are seeing," said Intact Financial Canadian operations president Louis Gagnon.
Gagnon added that these types of events are likely to sustain the current firm market conditions. He remarked that Intact is "positioned well to maintain service excellence and take advantage of market opportunities."