Northwest Alberta continues to grapple with wildfires | Insurance Business Canada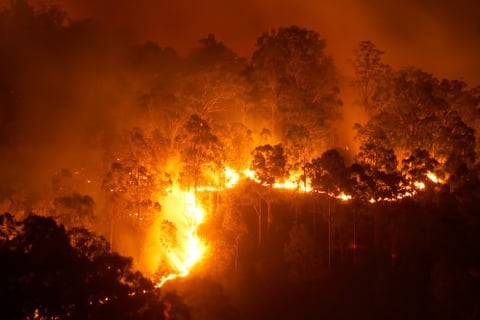 The government of Alberta has approved aid measures for evacuees from wildfires in the northwest region.
Initially, some 11,000 people were evacuated as several out-of-control fires burned across the province – the most prominent of which is the Chuckegg Creek wildfire. But now an additional 12,000 people have been placed on evacuation alert.
CBC News reported that the Chuckegg Creek wildfire covered about 280,000 hectares – almost half the size of the 2016 Fort McMurray wildfire.
Other fires continue to rage near the Slave Lake area. Two of the largest blazes were estimated to have burned 155,968 hectares and 55,579 hectares over the weekend.
Albertans who qualify for disaster assistance will receive $1,250 for each adult and $500 for each dependent child under 18 when the evacuation order was given.
Over 6,600 individuals have received evacuee support and more than $6.8 million has been distributed, NetNewsLedger reported.