The climate change transport truck about to rear-end Canada | Insurance Business Canada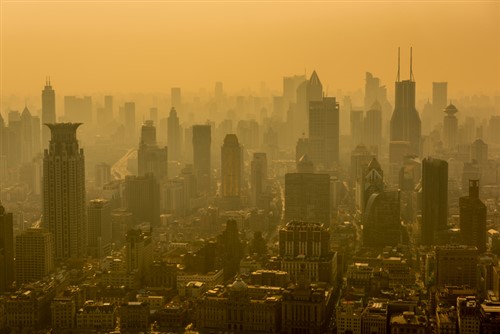 Picture this scenario: Your driving a little compact car down the highway at an average speed. You look in your rear-view mirror and you see a giant transport truck approaching your rear end and travelling at twice your speed. An overtake or a collision is imminent and unavoidable.
That transport truck is climate change.
That's the analogy that Dr Blaire Feltmate, head of the Intact Centre on Climate Change Adaptation, Faculty of Environment, University of Waterloo, used to describe Canada's current climate change situation. It's not good enough to be travelling in the right direction, he said. Canada has to step on the gas, so to speak.
Read next: Affordable insurance, relocation incentives needed to protect against future flooding risk
"As formidable as climate change is now, it's going to become increasingly formidable going forward," said Feltmate during a climate risk panel at the Property & Casualty Insurers' Risk Management Conference, co-hosted by the Global Risk Institute and the Insurance Bureau of Canada.
"We haven't seen anything yet, quite frankly, relative to extreme weather risk that's driven by climate change. There's zero possibility of going backwards on climate change. It's irreversible and it's here to stay, period. We might slow down the rate of change by lowering greenhouse gas emissions but we're not going to go into any reversal."
Canada has made considerable efforts to address climate change. The government has invested in clean (aka low-emission) house building and transportation initiatives, as well as clean tech and clean business solutions. They've also introduced new building codes, flood and wildfire resiliency programs, and have invested in climate modelling and reporting capabilities. All of this has been developed with the input of multiple stakeholders, including the insurance industry.
Read more: Intact Financial commits $2.3 million to improve climate change resilience
The Canadian insurance industry has put a lot more time and effort into mitigating the effects of climate change than a lot of other industries, according to Paul Kovacs, CEO at the Institute for
Catastrophic Loss Reduction. Tools like catastrophe modelling, which have become mainstream in the insurance industry, are still way off in other industries. But there's still an awful lot of work to be done, especially as the frequency of catastrophe claims continues to climb, he added.
In the news: Basement flooding is the top climate change cost in Canada
"One of the most-asked questions in the insurance industry is: Can the cost of us pooling the increased [catastrophic] damages be something that's financially sustainable? Can we collect enough money to pay the bills?" Kovacs commented. "When we had the big ice storm in 1989, the industry had a $3billion underwriting loss that year. There were times when we've been surprised over the years and it was really hard for us to cope with some extreme events.
"For a long period of time, we've covered our costs – not with much to spare – but we've at least covered our costs on the property side at a time when other lines, for example auto, are struggling. The industry is making some moderate underwriting profit and that means we're doing something right. Even in the years of the Fort McMurray wildfires and the Calgary floods – the industry had enough for everybody to cover the costs. That's an adaptation and a change we had to make in order to deal with extreme weather damage."
But as Feltmate's transport truck analogy suggests, climate change is accelerating at a rapid pace. The number of catastrophic weather claims has at least doubled every five to 10 years, which means Canadian insurers will have to approach climate risk with a much higher expectation of catastrophic claims moving forwards.
"In Canada, the challenge isn't knowing what to do to mitigate risk. The challenge is operationalizing that knowledge," Feltmate pointed out. "There are certain aspects of these [climate-related] challenges that are solvable, and we need to deploy on these things. People ask all the time if we're going in the right direction with regards to climate change and adaptation. The answer is 'yes'. But it's not good enough just to be going in the right direction. We need to be going at the right speed."