Intact Financial commits $2.3 million to improve climate change resilience | Insurance Business Canada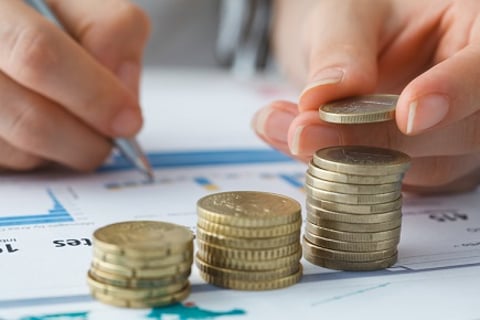 Intact Financial has announced that it will commit $2.3 million to 16 charitable partners across Canada – with the goal of protecting Canadians from the impacts of climate change.
The financial giant made the announcement during the recent Nature Champions Summit, which ran from April 24-25, 2019. The event brought together philanthropists, business leaders, NGOs, and environment ministers from around the world to discuss and drive global conservation efforts.
Intact explained in a release that the 16 charitable partners selected for the grant "explore concrete solutions for managing climate change, including how the maintenance and restoration of natural assets can protect against flooding."
One of the selected organizations, ALUS Canada, is looking to establish natural infrastructure projects on environmentally-sensitive, marginal agricultural lands to improve water retention, reduce overland flooding, lower erosion risks, and even filter water. Intact is set to grant ALUS Canada $248,000 to this end.
Other partners selected to receive the grant include:
Bluenose Coastal Action – which works with municipal partners in southwest Nova Scotia to create low-impact development projects that improve storm water management.
Community Forests International – which works to reverse the clearcutting trend and encourage financial tools to incentivize natural infrastructure improvement.
Conseil régional de l'environnement et du développement durable de l'Outaouais – which creates urban greening initiatives, reducing the impact of urban heat islands.
Ducks Unlimited Canada – which restores urban wetlands that not only mitigate flooding, but also serve as wildlife habitats.
FireSmart – which works to create a standardized system for wildfire risk assessments.
Green Calgary – which promotes rainwater harvesting as a measure against flooding.
Green Learning Canada Foundation – it engages youth via flood education.
Nature-Action Québec – focused on shoreline rehabilitation of the Hazen Bleury and Barbotte rivers.
Nature Québec – helps municipalities reduce the number of heat islands and air pollution by heat island mapping, public awareness, and urban greening.
Nature Conservancy of Canada – works to restore wetlands in Ontario and Quebec to weather the impact of severe storms.
The Miistakis Institute of the Rockies Inc. – creating a least-conflict lands planning tool to help place large-scale solar and wind projects.
Sentier Urbain – creates urban gardens to improve water management, reduce CO2 emissions.
University of Alberta – developing an AI-powered computer program that recognizes atmospheric patterns that suggest fire weather.
University of British Columbia – developing post-fire recovery strategies in 21 communities.
WWF- Canada – working to uncover underground rivers and recreating urban rivers to improve Montreal's flood resilience.
Read more: Intact Financial reveals severe weather impact for Q1 2019
"Climate change is having an enormous human and economic impact," said Intact Financial CEO Charles Brindamour in a statement. "Canadians – especially government and business leaders – can lead the way in addressing and managing the associated risks."
Brindamour added that by making Canada one of the most climate-resilient countries in the world, "we can protect our nature, our economy and our people."