Wishful thinking has no place in earthquake risk management | Insurance Business Canada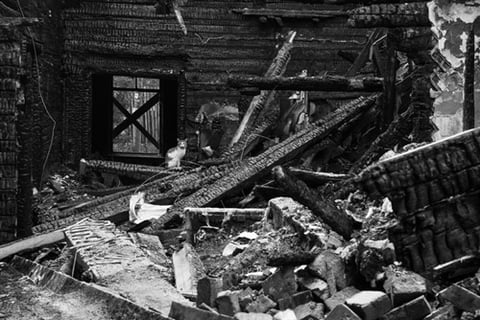 "It pays to think of a severe earthquake as a certain event whose timing is uncertain, and plan accordingly." - Nicholas Le Pan, former federal superintendent of Financial Institutions.
There's a general consensus among the scientific community in Canada that there's a 30% chance of a catastrophic earthquake happening along the coast of British Columbia (BC) over the course of the next half century. Near Montreal, in Quebec, the Geological Survey of Canada estimates that there's a 10-15% chance of a major quake in the next 50 years, and other regions in the province face an even higher probability. The threat to Canada is substantial, and Canadians are not prepared for it.
"It's natural to not want to think about potential disasters of this magnitude and it's understandable to hope for the best, but the lessons of history are clear that it pays to prepare," said Don Forgeron, president and CEO of the Insurance Bureau of Canada (IBC). Speaking at the inaugural Property & Casualty Insurers' Risk Management Conference, co-hosted by the Global Risk Institute and IBC, Forgeron said it "pays to have a plan in place," both for the immediate aftermath of an event and for coping with the longer-term economic impact of a catastrophic event.
Read next: How earthquake risk and awareness compare coast to coast
International statistics show that up to 40% of businesses affected by a disaster never reopen, and another 29% fail within the first year – and that affects the wider domestic and global economies, especially when trade is disrupted.
"We need only look at the earthquakes that happened in the last decade in Japan and New Zealand. Both served to remind us of the potential scope of devastation. In Japan it took two full years to remove the debris caused by the tsunami. In Christchurch, some areas remain uninhabited eight years after the event," Forgeron pointed out. "The lessons are clear: when it comes to earthquake risk, we can't afford to make the mistake of wishful thinking. We can't afford to be complacent. We need to have the discipline and the rigour to ask ourselves how we can best prepare to meet the medium- and longer-term challenges that a major earthquake will bring."
The IBC recently funded a new seismic catastrophe model in order to better understand the nature of earthquake risk in Canada. The results of the model were "sobering," according to Forgeron. They found that a magnitude 9 earthquake off the coast of Vancouver would result in approximately $20 billion in insured losses (of which 75% would be commercial and industrial losses), and a further $55 billion in uninsured losses as a result of shaking, tsunami, landslide and fire. That $55 billion in uninsured losses is greater than the entire BC budget for the current fiscal year.
Furthermore, researchers found that the wider economic consequences of a magnitude 9 quake in BC would be equally devastating. Economic growth would diminish by half in the first year following the disaster; cumulative real GDP losses would be close to $100 billion; and consumer spending would drop by $133 billion over a 10-year period. As has been seen with multiple disasters around the world, the impact usually extends well beyond the immediate devastation.
Read more: Can homeowners afford not to insure earthquake risk?
There are a number of things the insurance industry can do to accelerate Canada's earthquake preparedness, Forgeron told the audience. The first is to impose greater focus upon earthquake preparedness and the risks and potential costs associated with a disaster, particularly in areas like Quebec where the insurance coverage gap is the greatest.
In order to persuade more Canadians to buy earthquake insurance, the industry needs to tailor products to their needs and their circumstances, Forgeron stressed. Right now, some earthquake insurance policies have deductibles of $100,000 or more. This is so high that even with insurance, consumers may end up financially ruined as a result of an earthquake.
"Governments need to clearly define the limits of public assistance," Forgeron added. "In Quebec, only one in 25 homes has earthquake insurance. On one level, the people of Quebec are saying they don't believe an earthquake is going to happen, and on another level, they're saying if it does happen, they believe the government will pay for the rebuild. Many in BC and other areas of risk also feel this way – they essentially see the public treasury as a substitute for earthquake insurance. Governments in Canada should make clear what they will and will not do in the wake of a disaster, and what they will and will not pay for.
"If insurers are going to take on more risk as a result of greater public awareness and increased take-up of earthquake insurance, then governments and insurers need to work together to create a framework for stability in the case of a truly catastrophic earthquake. In the event of a worst-case scenario and in the interest of national economic stability, we need a firm commitment from government to inject liquidity and establish a firm backstop against a potential collapse of the industry."