Condo prices – a "new baseline" | Insurance Business Canada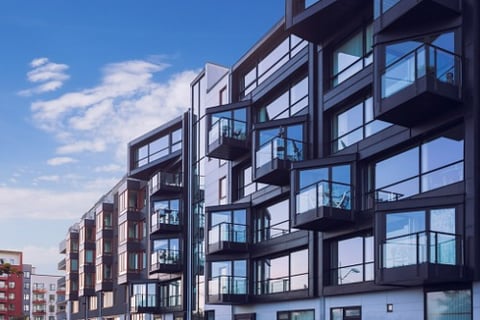 The condominium insurance market in Canada has experienced waves of change due to the pandemic and hard market cycle. From actuarially accurate rate pricing to claims activity patterns, there has been constant movement and pull back from insurers. So, when will it stabilize?
Read more: Condo insurance rates in Canada – what's happening?
"The industry knew for years that condos were underpriced, and we saw that cycle creep up to being still below rate adequate but moving in the right direction. Now it's slipped back again," Andrew Voroney, COO of SGI Canada, told Insurance Business.
"In this broad hard market where underwriting cycles saw interest rates increase, things pulled back a little bit, but I don't believe residential condos will drop as dramatically as they have in the past. I think we have a new baseline."
There has been a big shift with water becoming the primary peril for Canadian condominiums after an increase in severe weather events such as hurricanes.
"What we saw over the last number of years is water impacting multiple units, increasing overall damage to higher quality finishings, which contributes to the cost," Voroney explained.
Some risk mitigation strategies focused on the condo space include shutting off water valves, installing sensory technology and ensuring dryer vents are properly cleaned. There are several approaches that can be taken to help reduce claims volume, but Voroney said "when we look at the data no one specific activity is driving a shift in claims overall."
"Across the board it's about becoming rate adequate," he explained. "It will be one to two more years before moving towards rate adequacy, and as long as we don't see a significant pull back, we should see some fairly standard increases to keep up with inflation."
"We hopefully shouldn't expect a dramatic shift in underlying loss ratios, predominately because there hasn't been a significant shift in claims activity," he added.
The condominium market has been a consistently underpriced environment for a while, and it's now catching up to insurers. "We're in a spot of underwriting diligence and paying attention to the quality of risk," Voroney said.
There are a number of insurers trying to rebuild their book of business, but when claims come through every couple of years, the condo market becomes less and less appealing based on the loss ratios.
"There's been an impact on policy pricing as well," he said. "There was a pretty dramatic pullback, but we're seeing the marketplace starting to recover."
The constant trend of growing condominium portfolios and then taking a step back, is forcing insurers across the board to take a deeper look at their underwriting results and inject a level of prudence to their approach.
"The industry has been building up premiums on their books, paying less attention to the risks and what that outcome might look like in a hard market," he said. "Right now there's reduced capacity and the need for insurers to be conscious of where they're placing that now capacity has increased."
"There have been two to three cycles depending on the region, and while we've seen some gradual increase in rates for the better classes, the higher exposure classes were hit pretty early on," Voroney mentioned.
"I think we're getting to an adequate state, but it will take some time for insurers to be comfortable with market conditions," he said. "If we're responsible as we move into the future, we can see a very stable market that will be beneficial for everybody."
There's also an increased need to leverage data that has been collected over the years to make educated decisions about risk management practices and whether the condo market will be the best fit for a specific insurer.
"The big rate increases that are happening now could have been spread over a much longer period," Voroney explained. "Brokers and underwriters moving forward will be taking a more responsible approach after the most recent condo cycle."
Read next: Condo insurance prices rise in Ontario
The focus too, is on what the best strategies will be with respect to loss mitigation and risk control.
"You can use that approach for any line on any risk, it's building on joint problem solving," said Voroney. "At the end of the day it's not a transaction industry and we treated it like that for a number of years. Once you hit more complex risk or risks that are slightly outside the box, like we're seeing in the condo space, those collaborative conversations are vital."