Condo insurance prices rise in Ontario | Insurance Business Canada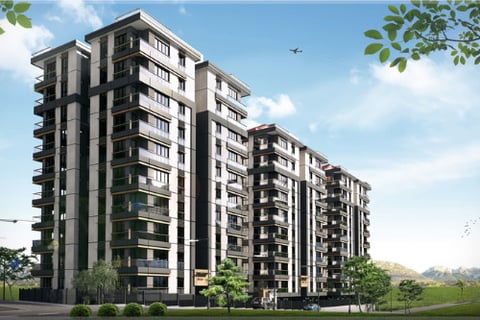 Insurance premiums for condominiums in British Columbia have been on the rise for some time – and now, a new report warns that a similar trend could be occurring in Ontario.
According to the latest LowestRates.ca "Home Insurance Price Index," a provincial breakdown of condo insurance rates from Q4 2019 to Q4 2020 showed that year-over-year, premiums in BC and Alberta increased among LowestRates.ca users by 18% and 20% respectively. Additionally, rising condo premiums are now starting to appear in Ontario, where condo insurance premiums rose 8% year-over-year.
Read more: BC condo insurance prices increase amid COVID-19
"It's a difficult situation for the residents of those condos, because they're paying significantly more for their condo insurance," said Justin Thouin, co-founder and CEO of LowestRates.ca. "It's also a difficult situation for the actual owners of the condos themselves, or if it's a freehold or strata-type concept, because on the actual condo insurance for the building, premiums and deductibles are increasing massively … and that's then trickling down to the personal condo insurance policies."
It's not an ideal situation for insurance companies either because they're losing money, which is why they're increasing premiums and deductibles, or pulling out of the market entirely, added Thouin, who noted that a key driver of the tough market for condo insurance in these provinces is the fact that real estate is simply getting more expensive in Canada. That means that the value of buildings is climbing, building materials are getting more expensive, as are the contractors, and there are potentially less experienced property management companies providing support to the condos.
Read more: IBC, federal government discuss regulations for condo insurance
Additionally, explained Thouin, "More companies are building condos, and perhaps they're less experienced and cutting corners to get things up quickly. All of this comes together with extreme weather events to make this perfect storm, whereby insurance companies are being faced with extremely high claims in the condo building insurance market that's causing them to either say, 'I don't want to be part of this market,' or 'I'm going to massively increase my premiums, and I'm going to massively increase my deductibles.'"
The LowestRates.ca leader underscored that there should definitely be concern among brokers and insureds in Ontario, since the factors that are causing the escalation in BC and Alberta are largely at play in Ontario.
On a more positive note, homeowners' insurance doesn't seem to be subjected to the same pressures. LowestRates.ca revealed in its recent report that, year-over-year, Alberta and Ontario home insurance prices are down 4% and 1% respectively, while in BC, home insurance prices rose 3%.
In this line of business, claims are not going up as significantly, though this was a concern as the pandemic unfolded in Canada and people started spending more time at home. Worries that remote workers would be causing more damage to their homes, such as water leaks or fires, have so far been unfounded.
Read more: IBC: Homeowners' insurance may soon contain a COVID-19 exclusion
Moreover, there's robust competition in the homeowners' insurance space, which means better pricing for insureds.
"When you see prices like this that aren't increasing significantly, it means there's a state of comfort on both ends – consumers don't need to worry about having a price increase and insurance companies are happy with the profits that they're generating," said Thouin.
There may not be a lot that brokers can do to change the state of the condo insurance marketplace in provinces with tough conditions. However, they can continue to scour the market and compare rates across all of their available carriers to find the best coverages for their clients.
"Each insurance carrier has a different risk profile," noted Thouin, "and as always, brokers will continue to give great advice on how the consumer can get the lowest price by comparing the market, while also making sure that they choose the appropriate deductibles and coverages, so that in the case of a claim, their clients will be covered and won't be as impacted financially."