Food and beverage product recall a sticky business without coverage | Insurance Business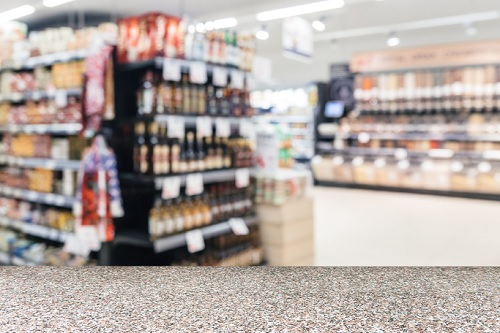 Food and beverage product recalls can have enormous and far-reaching consequences, affecting business profits and distribution networks – not to mention consumer health.
In Europe right now, a massive egg recall is underway, after Dutch eggs were found to potentially have a harmful pesticide attached to their production. Egg-related food products connected to the Dutch eggs have been found as far away as Asia.
Likewise, in the United States right now, a Mexican papaya linked to salmonella is being recalled in Illinois.
Search and compare product listings for insurance against a Product Recall from specialty market providers here
Even though these products are overseas, they could end up in Canada, said Allianz North American crisis management leader Marcos Garcia Norris. And even if they don't arrive here, the lessons are the same globally, he said.
"How many egg products do we buy that actually contain eggs? So even if you're not the egg manufacturer … you might have to recall your product," he pointed out.
"The problem with recall is it creates panic, with consumers staying away from eggs. The impact is massive."
With a standalone product recall insurance policy, a farmer, who used a product that wasn't banned, that authorities later deemed required a recall, would be covered. Similarly, they would be covered for third-party claims against them from distributors and vendors who were then out of pocket, Garcia Norris said.
In May, Ontario businesses were scrambling to clear shelves of meat with possible E. coli contamination. Product recalls are nothing new, but for companies involved in food and drink, they can be disastrous without the proper insurance.
Recalls are always big news because companies recalling products voluntarily or involuntarily must pay to inform the public through the media. For example, many Canadians will also remember the widely publicized recall of Bombay Gin which was found to contain 77% alcohol when the bottle claimed to contain 40%.
As Leon Williams, senior underwriter at Liberty International Underwriters, told
Insurance Business
in May, many clients think they're covered without considering the business interruption exposure.
"There's actually a product recall sublimit on a commercial general liability policy – it'll usually be a very small limit like $25,000 or $50,000 and often times a broker or a client who wasn't aware of the exposure they have, they would think it would be enough to cover them in an instance of a recall," Williams said. "But … usually things like business interruption costs would be four times as high as their recall costs."
Garcia Norris agreed that standalone product recall policies would better serve anyone involved in the food and beverage industry.
"For general liability to trigger, a damage must have occurred," he said. "Whereas a standalone product recall, it's the potential of a damage that triggers the policy. So this is a pre-general liability insurance. It covers prevention, and at the same time it covers issues that would not be covered under general liability."
Related stories:
Huge Canadian product recall shines spotlight on lack of broker knowledge
GM recalls 80,000 trucks in Canada