How are rising insurance rates impacting Canada's snow removal services? | Insurance Business Canada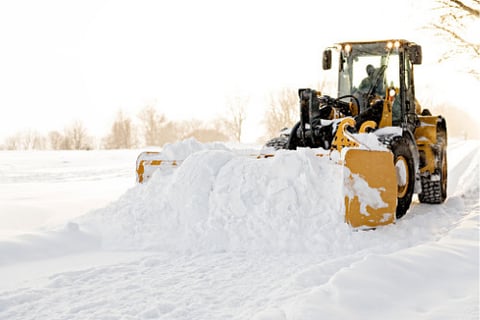 The cost of snow removal services in Canada is sharply rising, and rising insurance rates are to blame, contractors say.
According to Chris Jorgenson, business development manager of Canada Yard Pro, insurance companies are raising their rates for snow removal contractors by up to nine times their current rates due to the mounting number of injury lawsuits filed by those claiming to have slipped on snow and ice.
"Everybody's insurance across Canada is going up because of the slip and fall claims . . . we're all in the same boat," Jorgenson, who has spoken with dozens of other contractors, told Calgary Herald.
Jorgenson added that in some cases, insurers will not provide coverage for a snow removal contractor due to the heightened risk of slip and fall claims.
The manager explained that in his case, an insurer that typically charged his company a premium of $7,800 is now quoting rates of $50,000 to $65,000 for the same coverage. This would likely lead to Canada Yard Pro charging 20% more for commercial clients, though residential customers are the ones most likely to feel the brunt of the increases, Jorgenson said.
"We're a necessary business — there are seniors and those with disabilities who are incapable of removing snow," he commented.
Jorgenson warned that higher insurance costs could put many firms out of business, or even force some to operate without insurance, "which would be suicidal," he said. The rates could also make several contractors lay off their staff.
"I'm not going to risk 15 years of investment in my business by not being insured."
Insurance Bureau of Canada (IBC) director of community and industry relations Rob de Pruis told Calgary Herald that commercial liability insurance claims that include ice-slipping incidents surged by 108% between 2013 and 2020 in Canada, from $2.4 billion to $5.1 billion.
"Premiums are a reflection of the risks these organizations are facing, and we have to consider the claims costs," said de Pruis, who added that fraud is an element in some of those claims. However, de Pruis also noted that because it takes so long for claims to come to the insurers' attention, it is difficult to prove fraudulent complaints.