How is the environment affecting commercial property insurance? | Insurance Business Canada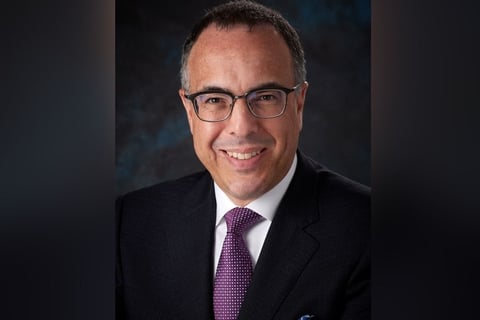 The entire industry has been on an uphill battle adapting to an ever-changing property marketplace. Over the past few years business has been strained by climate change and catastrophe (CAT) activity, leading many MGAs, carriers, and reinsurers towards the question—is 2022 the year for recovery?
Read more: Canadian P&C underwriting – what will happen in 2022?
"I don't see major change in the near future within the wholesale insurance space. Carriers will continue to drive for more rate," said George Longo (pictured) CEO of Excess Underwriting. "We have a situation where underwriters are not backing off from requesting more rate."
It appears that this prolonged hard market is here to stay, according to Longo.
"While there's been some deceleration of rate increases, conditions remain firm in these high hazard segments of the business where we're seeing weather cause serious losses," he continued. "Reinsurers in Canada have lost billions of dollars over the last decade, so they're increasing rates, insurers are paying more, and it trickles down to increased premiums for insureds."
Pricing is without a doubt the biggest challenge for commercial property lines, and underwriters continue to refine their approach to offer more comprehensive coverage options.
Longo noted that understanding where a risk is located can be another challenge for underwriters to work through, as different environmental factors in specific parts of Canada are constantly changing.
"We have to assess if there's potential of windstorms, water damage, tornadoes, fires, but to do so, we truly have to understand the location," he emphasized. "We're also dependant on quality insurance brokers to communicate those particular risks. It's their responsibility to be upfront about a particular property."
Whether it is standard property or a large business, brokers need to be aware of complexities from a property and operational business perspective. Updating underwriters about evolving risks allows brokers to present the best coverage options to a client.
"This ensures that the risk is effectively underwritten," Longo added. "I always advise brokers to paint a picture of the risks in front of them so underwriters can completely visualize the facets of a particular business."
Sharing critical information about how a business operates, how many employees there are, or photographs of the property, leads to a win-win for both brokers and underwriters.
Technology is also playing a large role in improving the broker-underwriter relationship. Throughout the pandemic there has been a notable increase in the use of 3D imagery and drones to assess potential property risks.
"Investing in digital is critical," Longo said. "Data, in particular, is the most vital aspect of underwriting. The more data an underwriter has, the more they can assess what has happened in the past, predict for the future, and understand the nuances of our country."
Read next: Data's competitive advantage
With weather patterns constantly shifting in Canada, it has become more difficult to predict what the future holds, but as more data is collected on events such as floods, the industry has a better chance at effectively mitigating damage.
"There are physical strategies to modify a property, but mitigating could be more of a broader governmental policy where we get into the discussion of how we should look at minimizing greenhouse gasses," said Longo.
"It's fascinating because we're dealing with overland water, not sewer backup. We're dealing with all sorts of flooding issues which brings us back to the whole matter of climate change. Now this environment is affecting insurance, and we want to make sure coverage is used effectively."