Canadian P&C underwriting – what will happen in 2022? | Insurance Business Canada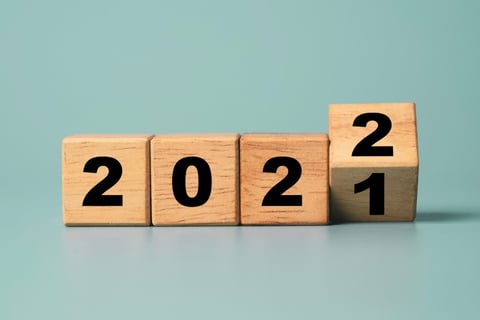 Canada's property and casualty (P&C) insurance sector will continue to experience robust underwriting performance until 2022, driven by lower auto claims frequency and a favourable pricing market, global credit ratings agency DBRS Morningstar predicts. Profitability, however, will also be dictated by the frequency and severity of weather-related events.
"As Canada emerges cautiously from the economic and social restrictions caused by the… [COVID-19] pandemic, a review of the past 21 months shows that the Canadian [P&C] insurance industry has come through the period relatively unscathed," wrote vice-president for insurance Victor Adesanya and senior vice-president and head of insurance Marcos Alvarez in a recently published commentary. "Most P&C insurance companies thrived during this period, reporting strong underwriting results for 2020 and the nine months of 2021 benefitting from benign weather, low claims frequency in automobile insurance, and a favourably priced insurance market."
Data gathered by the agency revealed that the sector's aggregate net income – excluding that of the Insurance Corporation of British Columbia (ICBC) – reached $6.5 billion for 2020, rising from $4.2 billion in 2019. Results for the first nine months of 2021 were even better, hitting $7.6 billion compared to $3.2 billion from the same period last year.
And despite the occurrence of natural catastrophes – the most significant being the recent floods in British Columbia – the figures indicated how "this year is also shaping up to be another profitable underwriting year," the insurance bosses wrote.
Read more: How is the Canadian P&C insurance sector holding up?
According to the article, combined ratio improved from 99.8% for 2019 to 94.6% for 2020. 2021 numbers have shown even greater improvement, reaching 83.5% in the month ending in September. During the same period last year, combined ratio was 98.2%.
"We note that the 9M 2020 loss ratio was affected by Alberta property catastrophe losses (flooding and hail) as well as by some losses in certain commercial lines," the authors added.
Read more: IBC reveals huge insured loss totals for Alberta spring and summer weather
Reduced auto claims drive down loss ratio
The positive performance of automobile insurance products, according to Adesanya and Alvarez, was a major contributor to the underwriting profitability of the P&C sector last year, accounting for 41% of premiums written.
They also noted that claim counts, excluding those from ICBC, declined in 2020 compared to previous years, partly because pandemic restrictions confined many people in their homes.
"Pandemic-related containment measures also led to changed driving habits that contributed to lower losses on auto insurance policies," the authors wrote. "As a result, the P&C industry provided customer support measures throughout the pandemic in the form of premium refunds, discounts, and deferrals amounting to billions of dollars for auto insurance customers. A similar program for commercial customers also resulted in pandemic-related relief."
Read more: Report: Auto insurers have saved billions during COVID-19 restriction period
However, the insurance bosses cautioned that claims counts could rise as restrictions eased and more commuters hit the roads, especially during winter when driving conditions typically worsen.
"The removal of movement restrictions, social distancing, and gathering measures may trigger an increase in auto claims frequency with a moderate impact on industry results in the medium term," they wrote. "Auto rates are regulated in many Canadian provinces, limiting insurers' flexibility to increase rates despite significant changes in driving activity."
Property claims counts relatively stable
Strong performance of the property insurance segment also helped in driving underwriting profitability, contributing about 38% of premiums written in 2020, according to the commentary.
Data showed that net loss ratio for property insurance improved from 61.7% in 2019 to 56.6% last year.
"The pricing environment remains favourable for the property line considering that rates for personal and commercial property insurance are not regulated, which gives the industry flexibility to adjust rates if frequency and severity increase," the experts wrote.
Read more: Global CAT risks impacting Canadian property insurance markets
They added that the strengthening of North American equity markets also positively impacted insurance companies' results in the first nine months of 2021, with mark-to-market valuations rebounding from the lows experienced in the first quarter of 2020.
"Economic stimulus in the form of expansionary fiscal and monetary policy implemented by Canada and the United States, as well as continued vaccine rollout, contributed significantly to the market rebound and a relatively quick economic recovery in both countries," the authors noted.
Moving forward, however, the experts foresee the occurrence and extremity of weather-related events to have a significant effect on property insurance performance.
"Though too early to say, it is expected that the BC floods will generate significant but manageable insured losses in Q4 2021, with some potential spillover impact in Q1 2022," the insurance bosses wrote. "Climate change is making the prediction of weather-related catastrophic events more complicated; however, P&C insurance companies are able to adjust pricing relatively quickly based on experience as a result of the short-term nature of most policies."
"The current hard market conditions are expected to continue for commercial insurance, but this may ease in the second half of 2022 as the forces of supply and demand start to affect pricing," they continued. "Overall, DBRS Morningstar expects that Canadian P&C insurers' results will remain resilient in 2022 driven primarily by below-average auto claims as a result of some level of social distancing and work-from-home measures still in place for most of the year."