International solutions: Protection and companion services for business travellers | Insurance Business Canada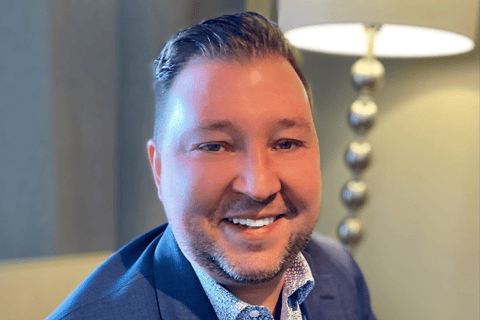 This article was produced in partnership with CNA Canada.
Gia Snape of Insurance Business sat down with Adam Puchalski, Underwriting Manager, International Solutions for CNA Canada to discuss the revival of business travel and international solutions to ensure executives and employees stay safe abroad.
Business travel is bouncing back after a two-year hiatus due to the COVID-19 pandemic. Reuters reported that Air Canada expects business travel to return to 75% to 80% of pre-pandemic levels by 2023, as North American offices reopen and COVID restrictions are eased further. The steady recovery in business travel means organizations need to ensure they have adequate insurance coverage for their executives and employees.
"When executives are travelling overseas, they often do so for conferences, business meetings, or perhaps to investigate whether there are investment opportunities for them to expand their business," said Adam Puchalski (pictured), Underwriting Manager, International Solutions for CNA Canada. "Careful consideration should be made to the fact that even minor injuries can require significant treatment."
Accidents and injuries while overseas can range from something as simple as an executive stepping off a curb and rolling their ankle, to bruises, cuts and broken bones and more serious incidents like car or taxi collisions. "Another exposure to consider, is that if they are a high-profile individual, then there's the potential risk of extortion using kidnap and ransom," Puchalski pointed out.
CNA Canada's Oneworld+ policy offers comprehensive protection for these scenarios and more. Using underwriting expertise to design a suite of bespoke packages across industries, CNA Canada aims to offer timely support wherever business executives or employees travel.
Aside from accidents and injuries, coverage includes foreign voluntary workers' compensation for employees travelling abroad, as well as kidnap and ransom expense. CNA Canada writes cross-border and international risks in 165 countries and territories, ensuring compliance in each.
But perhaps the star feature is the Companion Services portal, which offers travel assistance services to policyholders. The portal features tools to support travellers before and during their trips, including real-time destination-based health, security, and travel information.
There are also country information profiles, up-to-date security alerts and health advisories, immunization and visa requirement information and a list of global medical providers. The value-added service is available online 24 hours a day from anywhere in the world.
"The Companion Services portal is more like a concierge. Our insureds use it to gather information about their next travel destination," Puchalski explained. "They can locate the nearest necessary services to their hotel, the closest reputable hospital, the most accessible police station, translation service and more."
Situations where an insured suffers an injury is where the service really shines. "If our insured is injured in a foreign country and doesn't speak the language, the last thing they should worry about is how to get help. Our Companion Services provide support by navigating through all the administrative work," Puchalski explained.
In cases of serious injury, civil unrest, or violence during an insured's travel, subject to its terms, a Oneworld+ policy also provides repatriation expenses. CNA Canada built a lot of flexibility into its solution for insureds especially those who have less experience with international exposures.
CNA's worldwide network, broad product array, customer-focused underwriting and superior service, in tandem with the ability to navigate evolving country-specific regulations and compliance issues, enables innovative solutions for companies with international risk exposures.
Companies that have a local entity or a local registered address in a foreign location often need international coverage. In many cases, they should purchase an international admitted solution to ensure they remain compliant with local laws and regulations.
"Sometimes brokers are uncertain whether they need to purchase-admitted coverage. There are a few reasons to obtain it, but compliance is the primary factor. It means the operations of the insured are compliant with local laws and regulations. If they decide not to purchase insurance locally through CNA, they could be subject to fines or penalties for non-compliance," Puchalski cautioned.
Purchasing-admitted coverage also means the premium is paid in local currency, which would be viewed more favourably under local tax laws. Claims are handled by local experts for more effective adjudication and losses are paid in local currency, which means insureds don't lose when they convert claim dollars to a foreign currency.
Insurance brokers counselling clients on international travel exposures can identify clues hinting at potential additional coverages that a company might need in the future. "If they see that the company has some foreign sales, it may indicate the need for international admitted coverage," Puchalski said. "If the frequency of employee travel outside of Canada on business is increasing, whether it's marketing driven, trade shows, or exhibitions, it might indicate interest in a significant investment in another country and opening a new local office."
By staying vigilant to the potential for international operations, brokers can work together with clients to ensure adequate coverages are purchased for the country. Even without foreign operations, businesses with employees who work oversees should consider policies such as Oneworld+, that offer travel assistance.