Report – How is problematic BC condo insurance market faring? | Insurance Business Canada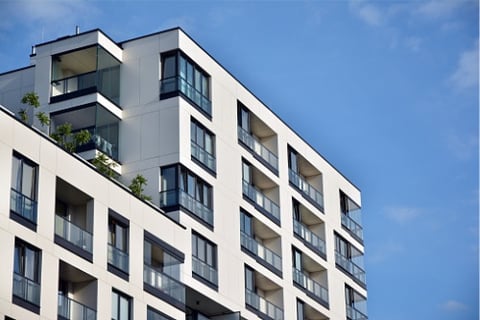 BC's problematic condo insurance market is showing some improvement, but "alarm bells" are still ringing concerning some properties that continue to face high rates and deductibles.
The issues with the province's strata insurance market began even before the pandemic hit; insurers left BC's market between late 2019 and early 2021 due to high risk and unprofitability. This left the remaining insurers operating in the region with no choice but to raise their fees, putting incredible financial pressure on strata corporations.
A previous report by the provincial Financial Services Authority (BCFSA) said that the condo insurance market's high risk was due to factors such as earthquakes, wildfires, and flooding. It also said that the market's issues are "complex," and therefore did not have any simple solutions.
Read more: BC's strata insurance issues are 'complex' – report
But because insurance providers are making profits again – thanks to the higher insurance rates, and because fewer stratas have been making claims due to higher deductibles – more insurers have come back to do business in BC this year. The increased insurance supply has led to some renewal rates to flatten or even decrease for some buildings.
"From about March 01 on, we've seen renewals at a much better and manageable rate. We've seen (insurance) prices dropping, we've seen deductibles dropping. There's certainly more capacity and competition in the market," Condominium Homeowners Association of BC executive director Tony Gioventu told Vancouver Sun.
"Over the next one to three years, I think we'll turn a healthy corner on this."
Not all condos, however, are seeing improvements to their insurance.
Gioventu mentioned that "alarm bells" will continue for buildings that have not done any upgrades or planned major repairs.
"They're still facing fairly high [rates], are still facing high deductibles, they're still facing exemptions on their policies. And that's probably not going to change," he said, adding that there are even some buildings over the last year that have been unable to secure any insurance at all.
Earlier this year, the Insurance Bureau of Canada (IBC) had auditors Deloitte and Touche assess insurers, brokers, and condo representatives in BC. That report found that the state of condo insurance in the province has started to stabilize.
"We continue to hear from consumers and from brokers in the space that the situation for consumers certainly continues to improve," said IBC vice president Aaron Sutherland.
"And that's optimistic. [But] in no way do I think that suggests the government should take their foot off the gas as it relates to the reforms they're exploring."
Sutherland praised the provincial government for holding consultations this year over the condo insurance matter, but noted that action needs to be taken soon on fundamental issues like establishing the legal definition of a strata, which should reduce drawn-out claims.