Shifting exposures, changing business operations top-of-mind in commercial auto insurance | Insurance Business Canada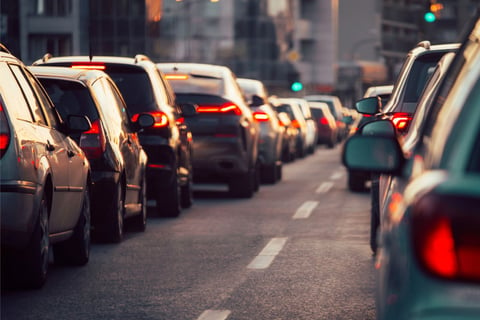 This article was produced in partnership with Aviva Canada.
Mallory Hendry of Insurance Business sat down with Mandip Hullait, Vice-President, Commercial Auto Underwriting at Aviva Canada, to discuss what brokers need to pay attention to in a time of ongoing uncertainty.
When the pandemic first hit and nonessential businesses closed their doors, there was a window where auto insurance companies experienced lower claim volume, with fewer vehicles on the road resulting in a significant reduction in claims. Despite businesses being hit recently by rounds of pandemic-related closures and capacity restrictions, the industry is moving closer towards a return to pre-pandemic claims frequency but with severity continuing to rise due to a number of factors in the market, and brokers need to be aware of them.
"Helping clients mitigate risk is a critical component of the value brokers bring to the table," says Mandip Hullait, Vice-President, Commercial Auto Underwriting at Aviva Canada. "And a major change both brokers and clients need to pay attention to is evolving exposures on the road." Traffic patterns have changed since COVID-19 and are far less predictable, with hybrid work arrangements meaning the morning rush hour may not be as busy whereas there's more activity than usual in the evenings due to a heavier reliance on household deliveries.
Between everything closing and the threat of the virus re-emerging, people continue to rely heavily on online shopping and food delivery, and it's been a major disruptor while also adding to the volume of existing auto claims: those relating to the gig economy. Already emerging pre-COVID, it took off in a big way when many people faced job security issues due to the pandemic's initial impact. As a way for people to continue to pay their bills, as well as take care of their families by providing flexibility with their time, the sector continues to grow and is contributing to changing exposures that must be accounted for — whether that be through vehicles that were not previously insured for commercial use now requiring this element of cover, or different types of vehicles being used.
"As an industry we need to study these changes to make sure the current pricing models we rely on remain relevant and provide equitable rates to customers — we need to keep an eye on that," Hullait says.
On top of shifting exposure risk, brokers also need to keep a close eye on operational changes their clients may have made to their business models. Some businesses are looking for ways to make up for a shortfall in revenue, whether they're looking at other revenue generating streams — a delivery or short-term rental option, for example — or diversification into another business altogether.
Those that struggled due to the shutdowns may have reduced operations, and if the demand for their business post-pandemic has also been impacted, they may not need all their vehicles up and running. As an example, a florist shop may no longer require as many delivery vans due to a decline in demand and "we're seeing a number of different things, including small business owners removing road coverage from their vehicles to save money on their insurance costs."
"This is why it's so important to do frequent checks on whether businesses are using their commercial vehicles for the same use as before," says Hullait. "Whether for errands or for deliveries, there's a big difference in exposure and it's beneficial to the client to be rated correctly. Reminding clients that they may not need their full fleet on the road due to decrease in demand for their business, for example, is also a great way to help reduce the cost of insurance."
As we head into the midst of winter, Hullait cannot emphasize enough the importance of vehicle maintenance, especially with businesses closer to being back on track. Making sure clients are also back to regular maintenance and inspection schedules for their fleet of vehicles, especially if they may have been out of commission because of COVID-19 and regular rhythms may have changed, is paramount. From good quality wiper blades, to winter tires with enough tread to make a difference on snow and ice, to checking brake systems that may have been sitting for prolonged periods, it's always beneficial to walk through these basics with clients. It may sound simplistic but needs to be reiterated, Hullait notes.
On top of COVID-19 taking its toll on the market in a variety of ways, brokers and clients still face the traditional challenges of market cycles and the ultimate cost to the consumer. There are a few important factors that come into play for small and medium-sized commercial auto businesses that existed pre-pandemic "and will continue to influence the market until we've found adequate solutions to manage them," says Hullait.
Aside from social inflation and fraud driving up cost, another major factor is the increase in claim costs for newer vehicles. Most come equipped with advanced safety features as standard, and when you look at specialized vehicles or electric vehicles the cost of claims is even higher than your average automobile. Whether due to scarcity of replacement parts, higher repair costs because a specialized technician needs to be trained, the requirement of dedicated tools or even just more time to repair, this issue will remain for some time, Hullait adds.
In addition, although the upfront costs of buying an electrical vehicle are more than the traditional gas-powered vehicle, the long-term investment and maintenance make it the cheaper and more environmentally friendly option. What's needed is acceleration of improvements to infrastructure to make the electric vehicle a more attractive choice, such as more charging stations and faster production, and for governments to do more to support the technology and address affordability and ease of use for the average consumer.
Globally, Aviva is targeting to become a Net Zero carbon emissions company by 2040 — an aggressive target within the industry that Hullait says "looks at all parts of Aviva's business including underwriting, supply chain and claims. We don't see many others giving it the focus we are." Hullait adds, "Above and beyond our role in addressing immediate challenges in the industry, we have to continue to create awareness and drive change about sustainability and the importance of reducing emissions."
Mandip Hullait has 30 years of underwriting experience within Personal and Commercial Auto, including over a decade of people leadership and coaching as well as advanced portfolio management skills.