Haag Canada's unique combo for construction claims | Insurance Business Canada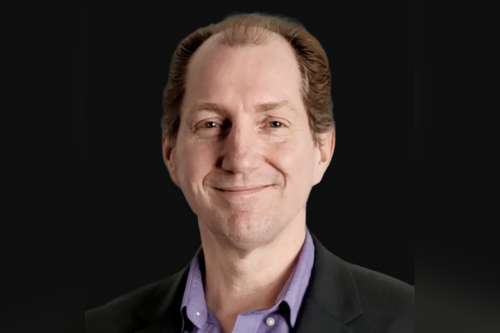 Haag Canada has launched a new construction claims group that combines Haag's long-standing forensic engineering expertise with traditional construction claims experts to provide independent counsel on claims covering all industry sectors across Canada.
This is a significant step for Haag Canada, after the firm opened its inaugural office in Toronto in October 2020, marking the beginning of a determined effort by its parent company Haag Global, which has been operating in the US market since 1924, to grow and service clients internationally.
The new construction claims group will follow a service model first introduced to the Canadian market by Haag Canada CEO Chris Giffin in 2014. It will consolidate quantum, scheduling, forensic engineering, and risk management to provide streamlined, unbiased service to Canadian insurance and legal communities, as well as project owners, developers, and contractors.
Derek Sayers (pictured) has been appointed as practice lead for Haag Canada's new construction claims group. He brings over 30-years of experience as a construction claims professional, during which time he served as quantum expert, project contracts manager, corporate claims manager and commercial specialist.
He explained why Haag's unique consolidation of forensic engineering expertise with more traditional construction claims expertise is such a value-add: "Let's say there's an ongoing construction project, and there's an underground pipe that fails during construction. This has a direct replacement cost and causes an insurance claim, but it also causes a delay to the project because maybe it has to be dug up and re-laid.
"With our forensic engineering team, we can determine all the contributing factors to the causes of the failure and help the insurance company establish the liability from that perspective. But in addition to that, with our quantum and delay expertise, we can also calculate the cost of the delay and disruption, and the number of days a delay has caused to the project.
"Companies who don't have access to their own engineering experts often have to rely on engineers who've worked directly on the project, and they may, even without being aware of it, have a bias. The analysis of a cost and quantum could potentially be undermined by the bias of the experts determining the scope and methodology of the mitigation and calculations that go into resolving the claim. That's where our consolidated expertise can help, because, taking an objective view, particularly when a dispute may lead to litigation, is really of the utmost importance."
Read next: Revealed – Canada's best construction insurance providers
There is high demand for forensic engineering services in the Canadian market. According to Sayers, the construction market has remained "robust" throughout the COVID-19 pandemic, thanks to ongoing public and private sector support for infrastructure projects, both new and ongoing.
Statistics Canada recently reported total investment in building construction increased by 4.2% to $16.8 billion in February 2021, posting a record high for the second consecutive month because of continued strength in the residential sector. This points to the robustness of the industry, said Sayers, who added: "With a robust industry comes the need to effectively and efficiently resolve any disputes that arise."
The benefits for project owners, developers, and contractors in working with Haag Canada revolve around the comprehensive, independent, and unbiased expertise that the construction claims group brings. Sayers commented: "We're welcomed on to projects. We can take away any emotion that may have arisen during the course of a claim becoming a dispute (because people can often get entrenched in their views), and we will look at the facts as they stand, and use our forensic engineering, quantum and scheduling expertise to provide them with an objective report of the issues. This allows them to go to their counterparty and be very confident in what they're putting on the table for negotiation.
"For the insurance carriers, while we're best known for our forensic engineering expertise, we're now bringing quantum and scheduling experts to the table. On larger projects, insurers typically look for a third-party independent overview of the construction schedule, because they want to gain a view of the risks that arise on a project […] to try and minimize any delays and disruptions as and when they occur. They want the period of course of construction insurance to be as short as it can be, because the risks to the insurers during construction is relatively high."
Alongside Sayers, Haag Canada has hired several industry leaders to flesh out the construction claims group, including Alan Rustom, senior civil construction claims engineer, and Jonathan McNatty, senior construction claims (delay) expert. The firm is continuing an extensive global recruitment drive to support its aggressive growth strategy, which will include the launch of new offices in Canada in the near future.
"We've sourced an internationally experienced first-class team, and although we may be relatively new to Canada, we have a long history and an excellent reputation in the US, which we'll look to build upon and enhance here," said Sayers. "We'll continue to build our team, and we'll aim to become the go-to solution for the entire industry."