Haag Global expands into Canada; hires Chris Giffin as CEO | Insurance Business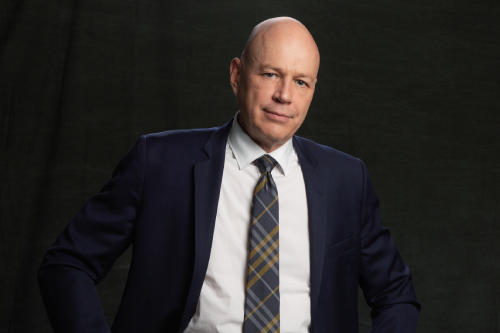 Haag Global Inc., a multi-disciplinary, large loss engineering firm, has officially expanded into Canada. The 96-year-old firm has opened its inaugural Canadian office in Toronto, ON, and has hired forensic engineering expert, Chris Giffin (pictured), B.A.Sc., P.Eng. as its Canada CEO.
This expansion into Canada marks the beginning of a determined effort by Haag to grow internationally and service clients across the globe. Giffin described the move as a "natural first step towards Haag's global expansion," given the firm's existing relationship with the Canadian market – Haag has been conducting large loss investigation in Canada for many years via its US operation – and the fact that Canada has such a strong engineering reputation that is widely respected around the world.
Haag Canada's core services include forensic engineering, loss remediation and mitigation, physical damage quantification and appraisal, and risk and project management.
"Ultimately, what we do is we help the trier of fact - whoever that may be - clearly ascribe liability in the causation piece," said Giffin. "When we look at quantum or appraisal, we help our clients determine the reserves that need to be set on a file, which is a huge challenge for the industry, especially in the large loss sector. And then we provide mitigation. Often, the largest contributing factor to a loss is not the physical damage, but the business interruption. At Haag Canada, we will carry out the forensic piece in concert with the loss mitigation piece or the remediation piece - getting the facility or whatever has failed back up and running to stop the bleeding and to mitigate the cash damages."
Read next: AXA XL introduces new insurance programs for construction business class
Within these core services, Haag Canada provides a broad offering of engineering expertise, including: civil / structural, construction, natural catastrophe, mechanical, chemical, industrial, marine, geotechnical & mining, environmental, electric power and machinery, heavy equipment and lots more.
Where Haag Canada really differentiates itself is in the large loss space, according to Giffin. He told Insurance Business: "There's a real need for a multi-disciplined, forensic engineering team, which is void of conflict, and Haag is well positioned to fill that need in Canada. It's founded in Haag's reputation for scientific rigour, precision, and the clarity with which we service our clients. Of utmost importance is Haag's unbiased stance, in that we have no stake in an [engineering] failure.
"There really is no lack of subject matter experts in Canada within the large, traditional engineering houses. There are lots of great experts, and I will never have the depth of expertise in all areas that exists in Canada. The problem lies in that, almost by definition, all of these experts are in conflict. And the reason for that is, as experts, they're involved in either the manufacture of, construction of, operation of, maintenance of, or ownership of whatever it is that has failed.
"If you're not somehow involved in the industry of whatever it is that has failed, you're probably not an expert in it. So, when there's a loss, there can be lots of experts standing around, but the problem is that they're all in conflict and they're involved in whatever it is that has failed in some way. That's where the insurance industry is really challenged to find independent, unbiased expertise, which is what we can offer at Haag. Our team has deep experience and a broad range of engineering expertise, but they've severed their ties in that they work for Haag - a completely independent and unbiased third-party."
Read more: APOLLO Exchange now carries builder's risk insurance product
Giffin is a highly respected and proven leader in the forensic engineering field. Prior to joining Haag Canada as CEO, he founded and led one of Canada's most prominent engineering consultancy firms for more than 16-years. Throughout his career, he's built strong relationships with all of the key stakeholders in the forensic engineering value chain.
"To do our job in an unbiased way, we need to be able to support all parties or all stakeholders to a loss, which includes the insureds, the insurance brokers, the insurance carriers, the contractors that are involved, the independent adjusters and so on," he commented. "Over the years, I've developed relationships with all of the key stakeholders. Any of them can hire us, but what I like is when all the stakeholders in a loss say: 'Haag is the right solution, and we can all rely on them providing us with an unbiased and independent assessment of the engineering issues.'"