TruStar details the key challenges currently impacting the construction industry | Insurance Business Canada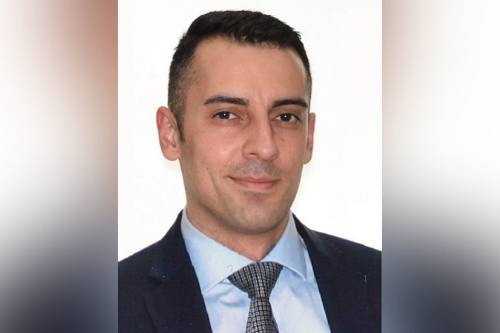 To many, the construction industry is synonymous with hard hats and concrete and an all-around aura of robustness. So, it might come as something of a surprise that it is founded on an incredibly delicate ecosystem. Mohamed Alsoofi (pictured), senior underwriter, commercial lines, at TruStar, has seen this first-hand during the decade he has spent in the insurance industry and it is an essential part of what he enjoys most about his role within the construction insurance sector.
Find out more: Explore the full service offering of the TruStar team today
Offering an overview of the challenges impacting the sector, Alsoofi emphasised the ever-evolving nature of the industry, and how pressing concerns are constantly reshuffled by market changes and unprecedented events. COVID-19 springs to mind when the word "unprecedented" is used, but he noted that while the crisis had impacted virtually all aspects of life, the construction industry had managed to rebound relatively quickly.
"This is driven by the frenzy over residential housing, and strong investment in new residential and infrastructure projects," he said, "plus the fact that construction in Canada was one of the first industries to be legislated to go back to work after the start of the pandemic. Nonetheless, over the past year, the construction industry did witness a crucial development, which was the steep rise in the price of lumber. In some instances, that increase was reported to be greater than 200%.
Read more: 5-Star Awards 2021: Construction Insurance
"This spike was fuelled not only by the increased demand but also by reduced supply, as well as a perfect storm of other social, economic, and environmental circumstances. This is why this increase has lasted this long as opposed to the more cyclical fluctuation in pricing, which is usually around 5%. Eventually, this supply and demand might go back to "normal", but that is unlikely to happen in 2021 and it is believed that it could linger for another couple of years."
This poses enormous challenges for the construction industry as the swiftly rising prices of materials is impacting builders, diminishing supplies, causing delays, boosting costs, and adding an extra level of uncertainty to the budgeting process. In addition, he said, because of rising lumber prices, thefts of these materials have also increased. As a result, insurers will now require that correspondingly appropriate security measures be put in place to tackle this concern.
Not all the knock-on effects of such market changes are negative, Alsoofi noted, however, and the lumber pricing concern has opened up builders to considering switching to non-combustible building materials. These would typically be much more expensive, but between the narrowed price difference and the fact that the insurance coverage for non-combustible construction projects is significantly more affordable, it could end up being more cost-effective for builders to resort to constructions that are not wood framed.
For Alsoofi and his team at TruStar, a significant part of their role hinges on keeping insureds and brokers up to date on the changes and developments sweeping the sector. The insurance industry is and must be very reactive, he said. As an underwriter, he works very closely with all relevant stakeholders to ensure that their end clients are provided the necessary coverages while simultaneously ensuring that all parties involved in the process are exercising the full due diligence required to accomplish the project in an exemplary manner.
Read more: Building broker business in the construction insurance sector
"It would be counterproductive for me as an insurer to tighten and restrict coverage if it leaves the client feeling unprotected," he said. "As such, I believe it is crucial for there to be an accord between the two sides to reach reasonable agreements that are favourable to everyone involved. For example, if a certain standard practice in construction is deemed to be highly risky, it could be beneficial to come to an acknowledgement that an alternative technique, which might be more costly, but much less risky, would still lead collectively to a better and more efficient environment."
From his perspective, Alsoofi said, he has seen a tendency to underplay the importance of the role of the broker in the construction insurance space and treat it as the "middleman" between the insurance company and the client. However, a broker's role is extremely important, as they not only ensure that a client's coverage fits their very specific requirements, but they also work closely with the insurer to make sure that every part of the process works together holistically to the benefit of all involved.
"Brokers don't have the easiest job because they are pulled by the stringent insurance requirements from one end and the need to provide very competitive terms from the other end. But the broker possesses the efficiency needed to fuse these two things, to provide the ideal solution to both parties," he said. "I am consistently speaking to brokers who may be concerned about the last-minute issues that can pop up. And while those could worry me too, my job is to focus on having a solution-oriented approach towards everything."
Overall, Alsoofi said, when he looks at the current lay of the construction land, he is optimistic about the continued success of the space. More challenges will inevitably arise, both familiar and unprecedented, but he has seen for himself the tenacity and creativity of both the insurance and the construction industries when it comes to tackling such issues. The knowledge and know-how exist to offset these concerns and provide solutions going forward, he said, so he is positive about the future.
Explore the full service offering of the TruStar team here