Are your cyber services ready to ring in the New Year? | Insurance Business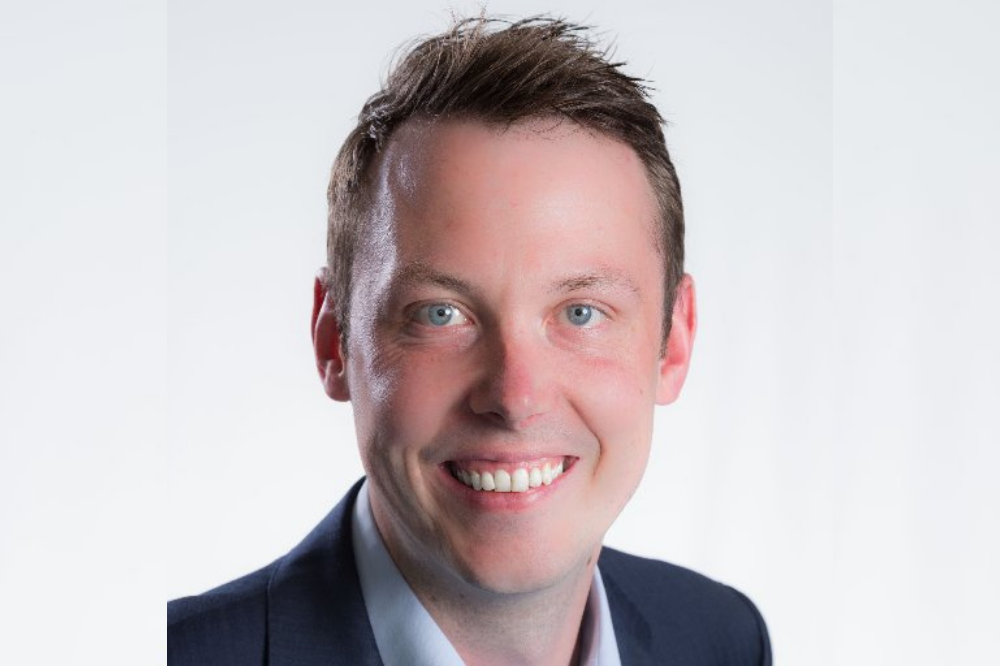 The start of a new year provides businesses with opportunities to refresh their strategies and products, evaluating what's worked and what hasn't over the course of 2020. In the case of cyber insurance, which in Canada has historically lagged behind other markets in terms of product development, one leader expects to see a renewed approach to both coverage, as well as the cyber services that insurers will be offering insureds.
Find out more: Learn everything you need to know about Cyberscout here.
"There's a lot of activity in the insurance world around product refreshes, and it does seem like carriers are taking a second look at the products and services that they offer today when it comes to cyber, determining whether they are fit-for-purpose and meeting customers' needs," said Thomas Spier (pictured), commercial director for global markets at Cyberscout. "I think we'll be seeing a period of renewal when it comes to cyber."
The primary issue that cyber insurers are going to be grappling with in 2021 is that in light of the evolution in cyber risks witnessed over the course of 2020 and previous years, their services are going to have to be broader. Cyber insurers – and their insureds – will have to be able to deal with privacy breaches, identity theft, sophisticated ransomware attacks, denial of service attacks on small businesses, as well as email and financial account compromise – and, according to Spier, they're going to need one-stop-shop cybersecurity vendors that can address all of these incidents.
Those cyber insurers that increase their partnerships with vendors to provide robust cyber services to clients will need to make sure that services aren't buried deep within the claims process, and are instead available right up front, almost from the moment the policyholder buys the policy, so that customers don't have to go through an intricate, detailed claims process before they can speak to an expert, says Spier.
Read more: Canadian businesses need strong cyber defences in risk-laden climate
The Cyberscout expert is hopeful that the cyber insurance marketplace will evolve in this direction, considering that the priority of the insurance industry across any line of business is to help prevent claims. However, he also noted that the insurance industry has found it difficult in the past to interact with the cybersecurity community, and has struggled to strike a balance between earning a meaningful premium from each customer, while also delivering the right benefits and incentives for policyholders that would reduce their risks upfront. "It's a difficult balance to find and it takes time, but I think 2021 could be a year that we see some real movement," Spier added.
Cyberscout is already ahead of the game, as its services can integrate into insurers' claims processes. Cyberscout services are also always available upfront and free at the point of need, and their use by an insured doesn't have any detrimental effect on their insurance policy in the future.
"That's a key part of our value proposition that we've always had in place, and we're seeing more appetite and interest in these kinds of solutions being built in," said Spier.
Read more: Emerging cybersecurity risks "not a simple continuation of current challenges" – WEF
At the same time, Cyberscout has been exploring proactive digital tools that can be integrated into cyber solutions, so insurers can use Cyberscout as a conduit through which to access best-in-class digital risk management and prevention tools. Either an insurance company can find a cybersecurity provider, integrate new tools into their processes, and build technology that allows them to rollout the tools as part of their insurance products – or Cyberscout can get involved and help to ease this process.
"If there's a solution provider that can integrate with our systems and we can deal with the fulfillment of that digital product for those customers, then we can be that conduit in the middle, which means the insurance company doesn't have the same implementation, development, and launch costs that they normally would," explained Spier, pointing to the company's credit and identity fraud monitoring solutions, which are available on a bilingual, proprietary platform, and can integrate straight into an insurance product via a co-branded user experience.
Based on these offerings from Cyberscout, he added, "We hope that we can ease that burden [for cyber insurers]."