E-transfer fraud led to nearly $3 million in business losses in 2020 | Insurance Business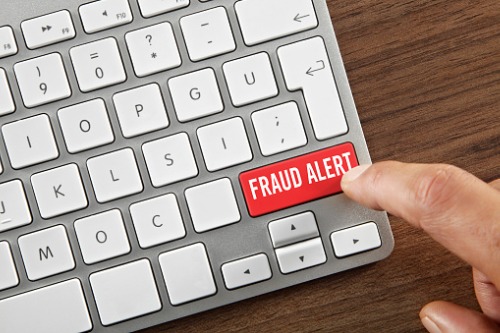 The pandemic has boosted the popularity of online transactions, but it has also led to an increase in e-transfer fraud, according to officials.
Statistics from Interac reveal that the use of e-transfers has been climbing since last April. E-transfers have become so common, that by December 2020, the number of online transactions hit an all-time high of more than 77 million.
The Canadian Anti-Fraud Centre has warned that this recent increase in digital transactions also means that fraudsters have had more people to target.
Senior RCMP intelligence analyst and spokesperson Jeff Thomson told CBC News that last year, fraudsters managed to steal nearly 1,800 e-transfers totalling almost $3 million in reported losses. This amount was $400,000 more than what was stolen in 2019, he added.
"With the pandemic, you have an increased pool of victims — more people at home looking to acquire day-to-day products and services that they can't otherwise go out and get," said Thomson. "It's a ripe environment. And the pool of potential victims has increased."
CBC News interviewed one such victim of e-transfer fraud, Alysia Lok, an entrepreneur who operates a business selling sweet snacks. Lok increased her use of e-transfers in 2020 when the pandemic shut down the farmers' markets and pop-ups where she sold her snacks. She then focused on retail partnerships to sell her snacks online, and noted that 95% of her payments from clients came via e-transfers.
Last November, she received an email saying a client had sent her an e-transfer for $320. Three weeks later, she clicked on the e-transfer link to claim the cash, but she was notified that it had already been deposited to her account, despite never having touched the link.
"I was like, 'Did I deposit it previously and just not remember?' But I went through my transaction history and there was no deposit," Lok told CBC News. "So I thought, 'That's really strange. Maybe it's just a glitch.'"
Lok later learned that her client's financial institution, Servus Credit Union, had potentially suffered an email hack, which meant that the payment must have been redirected to someone else's account. She later contacted Servus, with a company rep telling her that using e-transfer is like a customer taking the money out of a bank, then walking down a street with a risk of getting robbed along the way.
"Banks need to be more transparent with the risks of using e-transfers," said Lok. "Instead of advertising it to be so safe and secure until something happens and they take zero responsibility."
Servus later reimbursed Lok for the stolen $320 after CBC News reached out.