How to get engaged in cyber broking and learn some expertise | Insurance Business Canada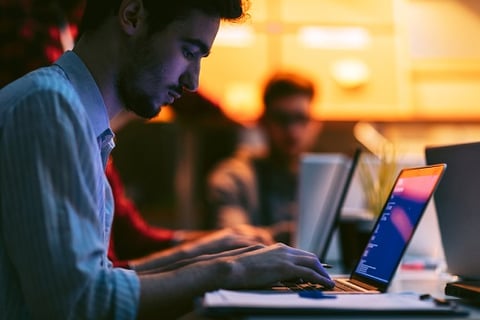 Jumping into broking cyber insurance can be daunting. It's complex, coverage differs by region and by carrier. But for brokers, it's critical to start learning about selling in the fastest growing industry sector.
Greg Markell, president and CEO of managing general agent
Ridge Canada
Cyber Solutions, will be presenting an Insurance Business webinar to help brokers tackle cyber issues – and, importantly, to help brokers better sell to their clients.
Join our "Cyber Insurance 101" webinar on November 23.
We asked him what got him started on his cyber journey, and why it's important for every brokerage to have a cyber expert.
"The reason I took an interest in cyber is because the writing was on the wall that this was going to be a mass exposure and it's going to be something that's not going away, because of the proliferation of technology throughout business," he said.
Search and compare product listings for Cyber Insurance from specialty market providers here
It was about five years ago that Markell saw that writing on the wall. He wasn't the earliest adopter of an interest in cyber, by any means, but he jumped in and hasn't looked back.
And he recommends other do likewise, lest this important insurance sector runs away without them.
"A lot of it is just keeping up to date, honestly just reading the news every day and just looking for it – trying to figure out how it happens," he explained. "It genuinely interested me.
"And you stay up to date on the coverages as well. What is the newest stuff coming out of London, what you're seeing in the US, what's potentially replicable here in Canada … and really just keeping an ear to the ground in terms of the markets and how they are reacting.
"Staying on top of it, for us, it's not a question, it's a necessity."
It may not be imperative for every broker to be an expert – but every brokerage should have an expert in house to sell cyber, Markell said.
"The whole education and awareness … becomes paramount," he noted. "By staying on top and knowing what coverages are available, and knowing how they might apply relative to not just industry verticals but to specific clients, that is very important."
Related stories:
Webinar to help brokers better sell cyber to their clients
Chubb takes a look at the differences in cyber risk perception