Zurich, Citi and DTCC join forces for cybersecurity push | Insurance Business Canada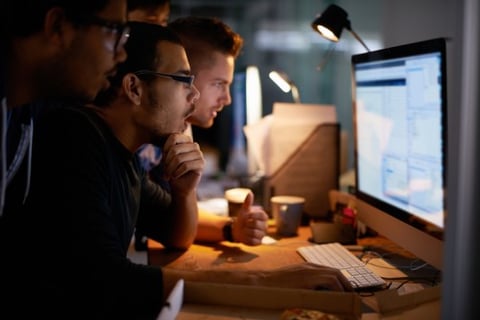 Cyber isn't just a topic in insurance, it's the topic – dominating headlines for the last two years following a string of high-profile breaches that have prompted significant take-up of what was once seen as a niche insurance area. Now, three financial giants, including one major insurer, are attempting to tackle cyber risk head-on.
Zurich has teamed up with Citigroup and the Depository Trust & Clearing Corporation (DTCC), to develop "cyber security standards for technology companies" – the idea being that incumbents can partner up with challengers and have less fear about a potential breach. The move comes in reaction to a wave of spending among big banks and insurers to boost their defences against cyberattacks, but many of these same companies entering partnerships with smaller fintechs with niche areas of expertise that may not offer the same defences – potentially offering the hackers a "backdoor" into the bigger firms.
According to a report in The Financial Times, the trio of major firms first came together at the World Economic Forum and pledged to join forces to develop cyber security standards for fintechs.
"We all live and die by each other; the weakest link in the chain is the highest point of vulnerability," Michael Bodson, president and chief executive of DTCC, the main US clearing house, was quoted as saying by the publication. "We'd all like to think it's just a bunch of kids sitting in a garage… but obviously the sophistication has gone up massively in the last couple of years. It's turned into an arms race, unfortunately, with not only the good guys winning."
The move also comes as financial institutions are urged to produce tougher cyber defences at the call of regulators including the New York Department of Financial Services and the Securities and Exchange Commission (SEC). The standards should be implemented within the next six-12 months.
Related stories: