Applied and the secrets of broker management marketplace success | Insurance Business Canada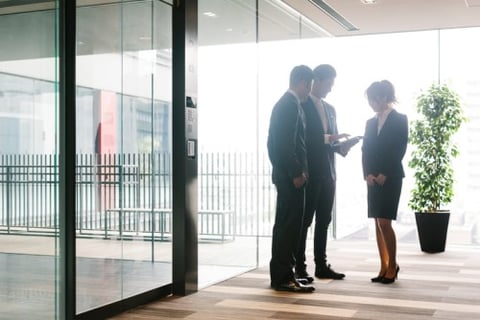 Hosting an executive symposium that happens to be in the same hotel the Cleveland Cavaliers are staying at while in Toronto for the Eastern Conference finals is good luck. Continuing to grow revenues in a competitive broker management marketplace is something else.
Applied Systems did just that in 2017 – the company's revenues increased north of 10% from the previous year, and the main sales metric also grew by about 9%.
"We've been in this marketplace for 30-plus years. We're a higher market share provider in this market, so to be able to generate growth from both a sales perspective and a revenue perspective can be challenging," said Jeff Purdy, senior vice president of international operations for Applied Systems, during a media briefing before the company's recent symposium at the Shangri-La.
That growth came from a number of areas, explained Purdy. Cloud adoption among users grew dramatically, from 33% to 45%, and 1,000 end users were added to the Epic platform last year.
"The platform is clearly driving value to our broker customers, and when they do an evaluation of us and when they do a market check (i.e. they look at our competitive offerings), Epic continues to fare really well," said Purdy, adding that Applied's software for facilitating pricing also grew in the number of end users by 4% year-over-year.
Canada is the company's top performing market, with the highest rate of adoption for the consumer portal and mobile app. The senior VP says it's because 45% of personal lines insurance is written through a brokerage here.
"The broker has put themselves in the value chain in a really effective way," said Purdy. "Our average customer in this market today would still be more personal lines than commercial lines, and that's unusual."
Insurtech is another reason why Applied's broker management system has found success in Canada. The Canadian market is active in digitization, according to Purdy, and there's tons of investment in insurtech, with Toronto being a hub of activity around start-ups focused on this area. The company has added to the tech boom by recently launching Applied IVANS Exchange, an online tool for brokerages that allows them to view, track, report, and manage their insurer download connections.
"Broker distribution today, especially in this market, it's not about 'does the technology exist?' – I'd suggest it does exist frankly – and companies like us and insurers are enabling that," said Purdy.
"It's almost a little more about broker adoption and will they adopt the technology that's available today and implement that technology."
Going forward, Applied's investment strategy is guided by one thing: the broker.
"Our only business is broker – we don't have a plan B if broker or agent distribution is not the channel of choice of the consumer," said Purdy. "Our role in the value chain is to enable our broker customers to connect to their insureds and to enable their insureds to interact with them in a way that insured wants to, and conversely, it's to connect to insurers and move that data back and forth seamlessly."
Related stories:
TIC pushes for real-time insurer-broker system
Steve Jobs, Star Wars and a stunning panorama: A tour around Aviva's Digital Garage