Revealed: Canada's favourite Broker Management System | Insurance Business Canada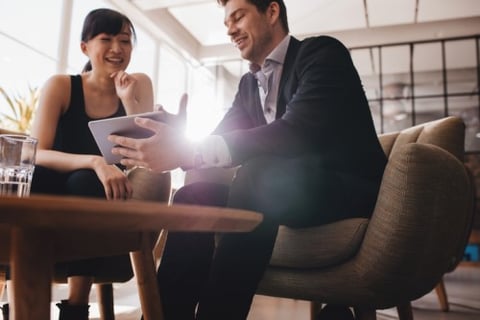 A good broker management system (BMS) is like the Robin to the insurance broker's Batman. It's the trusty sidekick brokers need to progress from out-dated businesses to slick and digitized hubs of efficiency.
However, it's not always easy for brokers to identify the right BMS vendor to suit their unique business needs. Recognizing this pain point, broker associations across Canada (IBAA, IBAC, IBAM, IBANS and IBAO) and CSIO came together at an event facilitated by Aviva Canada to evaluate BMS vendors in the Canadian insurance market and rank them in the first annual Broker Insurance Tech Awards.
"In order to truly digitize the broker channel at large, we need brokers and their BMSs to get into the digital game," said Tom Reid, executive director, digital broker strategy at Aviva Canada. "However, upon looking into the channel through my role with Aviva Canada, I came to realize brokers at large don't have a great collective sense of what BMSs can do.
"BMS vendors have made significant headway over the past few years, and, in some cases, brokers haven't been able to take advantage of, or even understand, some of those developments. Together with the broker associations and CSIO, we felt it was important to raise awareness of BMS capabilities and give some exposure to some of the new entrants into the market."
BMS vendors who were evaluated include: Keal Technology, Tech Canary, Applied Systems, Brokercore Inc, and Power Broker. Customer Software Solutions Inc also gave a presentation, but opted out of evaluation. The vendors were scored out of 100 points in 12 key areas:
Technical capabilities
Sales, marketing and customer relationship management
Client self-serve capabilities
Billing and accounting
Integration capabilities
Reporting, analytics and business intelligence
Artificial intelligence
Maintenance support
Development support
Conversion from existing BMS
Roadmap development transparency
Best presentation
Newcomer to the Canadian market, Tech Canary was a big winner with the highest score in five out of 12 categories. It was closely followed by Keal Technology, which swooped four top scores and the most top three finishes, placing in all 12 categories. Applied Systems and Brokercore Inc both took away five top three finishes and Power Broker took away two.
"The incumbent providers who've been around for 20+ years have done an excellent job serving the Canadian market," Reid told Insurance Business. "But consumer preferences are changing fast. These days, everyone wants to conduct business on their phone or online, and the way consumers interact with companies has evolved. The insurance industry as a whole needs to adapt to those changing needs, and that means our technology needs to change as well.
"Canadian brokers are much more tuned into this need now than they were two years ago – but there's always more that needs to be done. We hope the Broker Insurance Tech Awards will help to expose the ongoing issue of digitization in the Canadian insurance industry, and highlight opportunities in the BMS market in a way that was more consumable for most parties."
Related stories: