Brokerage spotlights its award-winning digital transformation journey | Insurance Business Canada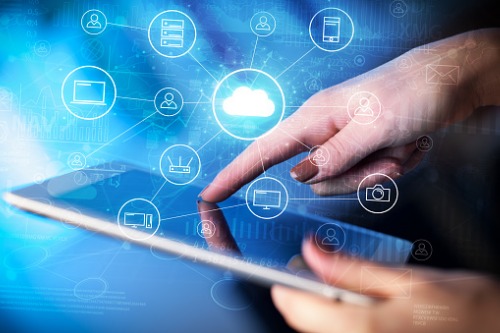 While many brokerages might be considering how to 'go digital', not all are executing this transformation effectively. In fact, according to Applied Systems' 2019 Digital Technology Adoption Benchmarks and Trends report, the average rate of digital adoption at an independent brokerage is 43%, down 1% from 2018's report.
Within this landscape, some brokerages are doing better than others. Earlier this summer, IT World Canada selected Morison Insurance, a family owned and operated brokerage specializing in car, home, business, and life insurance, as the winner of the Digital Transformation Award in the SME enterprise sector.
Morison Insurance's digital journey began a few years ago, when an email campaign carried out in conjunction with Aviva Canada got the ball rolling.
"That was our first small step down the digital road, and, around that time, it became very obvious to me that this was the road we had to travel – there really was no option," said owner Fred Morison. "We started to invest a lot of time into thinking about how we were going to do it," which involved investing in the right team and tools. Today, the brokerage's website is equipped with a quick quote feature, which has received two thumbs up from customers.
"An insurance broker should be able to respond to somebody who's interested in reaching out to them digitally within seconds," said Nick Finn, director of digital strategy and marketing for Morison Insurance, pointing to the brokerage's positive online reviews from clients about fast response times. "We are extremely proud of that, and there's been a lot of teamwork and effort that's gone into the fact that we're there for our customers and we're responding immediately."
Read more: Insurtech growth in Canada opens up opportunities for insurers and brokers
Finn added that it has been amazing to see how many customers Morison Insurance has helped who have looked for the brokerage because their own broker hasn't responded to them.
"We closed so much business due to the fact that our customer service representatives are responding to clients that are demanding instant online responses," he told Insurance Business.
Part of the inspiration behind the quick quote feature was Fred and Jill Morison's daughter, and her experience buying a house.
"If you want to be in business for the next generation, you have to look at what that up-and-coming generation is looking for and how they're wanting to conduct business," said Fred Morison. "The [wake-up call] was when my daughter bought a house, and she didn't go see a lawyer and she didn't have to go to the bank – she did it all on her phone. That's the biggest purchase that a vast majority of people make, and that's where we need to be."
In his daughter's case, the people on the other end of that online service were communicating with their customer in a way that their customer was comfortable with and wanted to communicate, explained Morison.
For other brokerages hoping to follow in these digital footsteps, Finn recommends making a plan and sticking to it, because from his experience consulting on brokerages' digital transformations, only 5% actually follow through.
While there weren't any inherent challenges for Morison Insurance in going down this path, Finn explained, "It was more so about writing down goals and sticking to them, and just making sure you execute."
After all, he added, "This is what the customer wants."