Do brokers dislike digital signatures? | Insurance Business Canada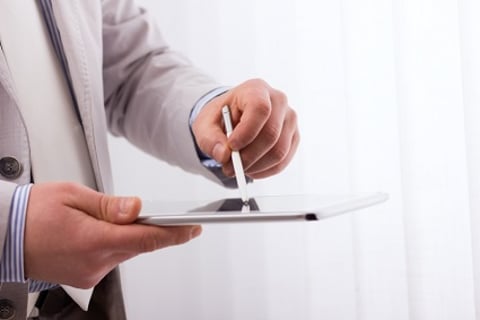 Though digital signatures on policies aren't the absolute cutting edge of insurtech any more, the paperless endorsement's inception is still recent enough to gauge how new technologies play out in the insurance field.
The benefits and drawbacks of e-signatures were a hot topic at the 15th Annual Insurance Canada Technology Conference.
Learn more about electronic data insurance here.
Speaking at the conference, Georges Leger, Assumption Life's IT project manager, said the adoption rate of digital signatures "depends on the demographics of your brokers, the demographics of your client. Mr and Mrs Smith who are 70 years old may not be apt to sign electronically, and the average brokers we have are over 60 years old."
Leger said Moncton-based Assumption Life, Canada's second largest mutual life insurer, still uses paper and 20% of its brokers sign up clients digitally.
Want the latest insurance industry news first? Sign up for our completely free newsletter service now.
"It may be brokers holding that back a little bit, or they're not comfortable with it - I'm not sure clients are actually rejecting it (e-signatures), though some are," Leger said.
The typical adoption rate for digital signatures from independent agencies is 90% according to Assumption Life's signature partner eSignLive, which contended brokers were the main cause of low usage by clients.
Notably, life insurers were the most common adopters in Canada while P&C carriers were more likely to use digital signatures in the US, eSignLive's director of corporate marketing
Andrea Masterton
said.
Masterton told the conference her company had four Canadian clients in 2013 and now has 100s.
However, Craig Arnott, the CEO of Shepard Ashmore Insurance, is a digital signature detractor.
"We did some testing and the people we sent a digital signature to said 'it's too much hassle' - there would be a resistance to it," Arnott said.
"We talked to our attorneys and asked 'how valid is a check box?' - it's 100% valid. So I ask 'We don't need a signature?' No, just a checkbox. That to me is far more elegant than worrying about digital signatures."
The legal recognition of e-signatures in Canada is the most common question Masterton said she was asked and the answer is relatively simple.
As both Arnott and Leger are careful to point out, either a digital or physical signature is needed in life insurance for the designation of a beneficiary.
A checkbox doesn't hold the same legal weight in that scenario but all signatures, online or otherwise, are treated equally in a court of law.
"An electronic contract can't be denied admissibility in a court of law just because it's in an electronic format," Masterton said.
Related stories:
Canadians want claims paid on cards: Trust
Digital life insurance licensing and compliance solution launches