Major direct-to-consumer platform's SVP has a bone to pick with the term "disruption" | Insurance Business Canada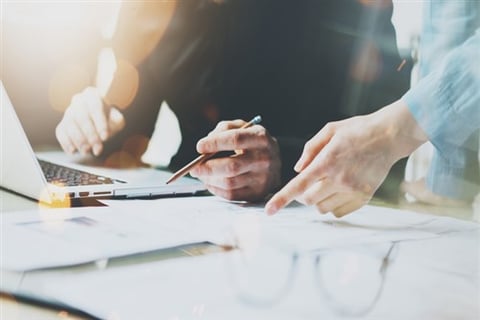 Two years ago, Economical launched Sonnet, a direct-to-consumer channel for home and auto insurance. Since that time, many brokers and companies across the industry have made strides to adopt technology for the benefit of customers as well as their own business processes. Sonnet has changed too, at least in its approach to marketing the platform to consumers, as has the political environment and concerns about auto insurance pricing from coast to coast.
"We're trying to address some of those things from a pricing standpoint," said Sonnet SVP Roger Dunbar in conversation with Insurance Business. "Initially our positioning was as a disruptor or a really innovative platform that would deliver a different kind of insurance experience. I think we've decided to get a lot more specific about the benefits we deliver, and the current campaign is built off three of four key benefits that we deliver.
"Pricing in terms of a discount is not one of them, although being able to get a price that you can bind online is, so that the price that we offer is a guarantee as opposed to getting a quote and then having to phone and provide additional details. The platform is so complete from an information standpoint that we can stand behind our prices."
Sonnet is still going strong with continued interest from consumers – a few weeks ago, the platform experienced four record days in terms of the volume of visits and quotes.
"I think the launch got us noticed, particularly in the industry," said Dunbar. "Now we're trying to get down to the business of driving traffic to the site, letting people experience the brand, and taking them through that experience as best we can."
Despite Sonnet being an innovative platform, the SVP has a distinct position on the technology-driven changes going on in the industry.
"I hate the word disruption," he said. "It's more of an evolution, and I think it's a recognition of where consumers are and the fact that in literally every category – and I've been in a number of different ones, auto and others – consumers are moving online to do their research. It's just as simple as that, and every industry has to recognize that consumers are shopping online to a much greater extent."
The natural next step in that evolution comes in part through offering consumers the opportunity to buy insurance online, an area where the Canadian insurance market still has some catching up to do, added Dunbar, though some consumers do still want to buy insurance in the more traditional ways, according to Economical's own research.
"We're trying to attack two different kinds of consumers with two different channels, and that's essentially what a multi-channel strategy should be," explained Dunbar.
As for brokers' response to Sonnet, Dunbar says that many know they need to get their product offering online to remain competitive.
"They're all just really curious about what's the best way to do that," he said. "With the launch of the Vyne product recently, giving brokers the ability to bind their customers themselves through a digital platform or an extension of the Sonnet platform is where we see the future going. At the end of the day, I think the brokers that will succeed are the ones that embrace a digital channel, understand how best to market themselves online, and you can see many of them doing that and many of them starting to succeed and grow their own market share."
Related stories:
Broker adoption of digital technology is flat year-over-year - Applied
Duck Creek to increase focus on Canadian P&C market