Top 10 insurtech companies in Canada | Insurance Business Canada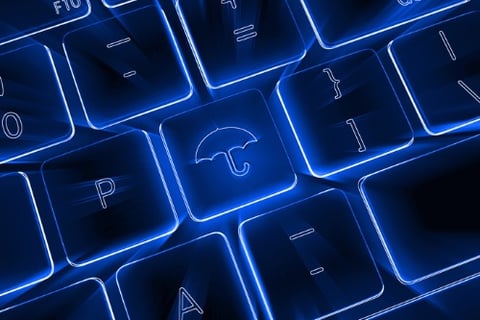 A growing number of insurtechs in Canada are turning their attention to improving the insureds' overall experience by helping them seek, customize, understand, and acquire coverage through various distribution solutions, according to AM Best.
There are at least 150 insurtech start-ups in the country, according to the latest numbers from venture capital firm Luge Capital, but below are the top 10 companies to watch. The rankings are based on the total funding they have raised since their foundation:
1. Mojio
Total Funding: US$80.8 million* (~CA$101.9 million)
Mojio is the cloud platform of choice for deploying secure, connected car apps and services. With growing teams in Canada, the US, and Bulgaria, the company has a mission to give every vehicle a voice. Its platform provides a smart, safe, and convenient driving and vehicle ownership experience to subscribers of major network operators.
Throughout the automotive value chain, Mojio's machine learning-powered big data analytics framework helps companies create actionable insights and tap into new revenue streams.
2. League
Total Funding: US$76.1 million* (~CA$95.9 million)
League is a data-driven digital health platform that provides a single access hub for employees to engage with their health, lifestyle, and benefit programs. As North America's leading enterprise health OS, League eliminates a sea of solutions via an integrated ecosystem of more than 100 insurance carriers, healthcare partners, and HRIS systems. Customers use the platform to revolutionize employee experience, improve benefit utilization, and reduce costs.
League enables employers to create customized offerings for their employees, delivered by health professionals on-site, as well as offering personal and health spending accounts. It only invoices employers for what their employees use.
3. Dream Payments
Total Funding: US$15.8 million* (~CA$19.9 million)
Dream Payments is an insurtech start-up that provides financial institutions and insurance companies with cloud payment solutions, helping them give their end customers frictionless digital and mobile payment experiences. Since its foundation in 2014, the company has processed more than $100 million in payments for businesses of all sizes across North America.
Dream Payments lets retailers accept credit and debit cards and give their customers digital receipts. It also gives retailers access to a dashboard for in-depth sales and inventory reporting and a portal for analytics and customer insights. Its solutions are EMV compliant, secure, and accept contactless, chip-based payment cards and payment services such as Apple Pay.
4. Apollo Exchange (Apollo Insurance)
Total Funding: US$10.3 million* (~CA$14.5 million)
The Apollo Exchange, also known as Apollo Insurance, is an insurtech company that aggregates online product access for the insurance industry and its consumers. As a platform and MGA, the digitally enabled marketplace brings technology and product together to allow brokers, underwriters, and consumers to browse products, view product specifications, apply for, and bind insurance policies from multiple insurance companies. The platform also enables brokers to start an application, then forward the partially completed app to a client for them to complete.
5. Briza
Total Funding: US$10.3 million* (~CA$13 million)
Briza is an insurance-as-a-service API designed to enable instant quoting, binding, and issuance of commercial insurance policies. The insurtech firm's platform acts as a marketplace for automated underwriting models, which allows insurance companies to release products in digital form quickly and cost-effectively. Briza.io has offices in Toronto and Austin, Texas.
6. Relay Platform Inc.
Total Funding: US$8.1 million* (~CA$10.2 million)
Relay offers a single-entry multi-carrier comparative rating platform that can handle all property/casualty lines across different mediums, including API and email quoting. The company has facilitated more than $2.15 billion in bound coverage across the insurance and reinsurance space since its launch in April 2020.
Relay boasts a growing client base across North America and is among the few Lloyd's-accredited e-platforms in the London market.
7. Finaeo
Total Funding: US$6.3 million* (~CA$7.9 million)
Finaeo is an insurtech start-up with a mission to connect insurance carriers, brokers, and clients through a fully integrated digital experience. It helps advisors perform and manage their tasks, such as saving contact details and converting voice notes to to-do lists.
8. ProNavigator
Total Funding: C$7.8 million*
ProNavigator provides the insurance industry with an AI-powered virtual assistant that helps drive sales and productivity. With machine learning, natural language processing, and industry knowledge, ProNavigator's platform assists customers in getting insurance quotes and filing insurance claims, as well as answering questions through chat and voice.
9. ClearRisk
Total Funding: US$4 million* (~CA$5 million)
ClearRisk offers integrated, cloud-based software solutions for claims, fleet, incident, and insurance certificate management for organizations that want to simplify their risk management process and slash insurance claims costs. Formerly known as the Livyer Enterprises Ltd., the start-up works with more than 150 organizations in North America – both in the public and private sectors.
10. Foxquilt
Total Funding: CA$4.7 million*
Foxquilt is an insurtech company focusing on using social groups to help people save on home, auto, and business insurance. It brings people and communities together online, making it easy for them to buy insurance online from leading carriers and access group purchasing power. It enables customers to save upfront on premiums, reduce deductibles, and enjoy further savings at renewal.
*data retrieved from Crunchbase
(Updated September 24, 2021)