Why brokers need to keep up with connected car technology | Insurance Business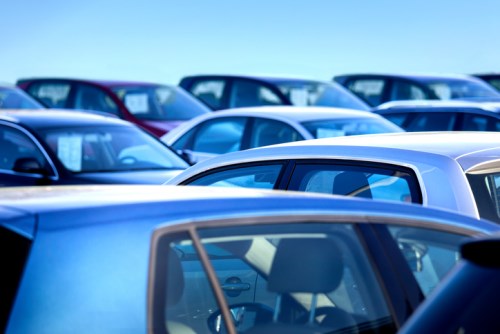 The major takeaway for insurance professionals from Aviva and OneEleven's latest installment in the InsurTech Canada series?
Don't keep your head in the sand when it comes to connected cars.
"I think people, especially the regulators, understand that mobility is changing and we have to have a really good honest conversation with the different parties involved and how we protect drivers as mobility changes," said Ryan Spinner, Aviva Canada's head of digital and innovation. "It's an evolution of everyone's business – not only the car manufacturers' business, our business, and new businesses that are popping up."
The Enhanced Car event was held March 01 at Aviva's Digital Garage in Toronto and included speakers from three businesses focused on bringing connected car technology to drivers right now. Their products included fleet management software, an add-on kit that makes any car self-driving in an hour, and an IoT computing platform that connects industrial devices and systems.
Giving insurance professionals an idea of what the future of autonomous driving looks like was one of the goals of the night.
"It's an opportunity to look at really new innovative technologies and for people to start having a conversation about what's coming down the pipeline, what they can expect to see either in a car or in production in the next few years," Spinner explained.
The InsurTech series began last year and aimed to fill a gap in the Canadian market that had implications for the country's start-ups.
"If you go anywhere else in the world, there are InsurTech meet-ups happening all the time," said Spinner. "In Canada, it was a missing opportunity and, as a result, Canadian businesses were leaving Canada and going to start their companies in the States because this ecosystem was already built. What we're trying to do is just lay the foundations of an InsurTech ecosystem and let organic things spin off on the side."
The evening also featured speakers like Raed Kadri, director of automotive technology and mobility innovation at the Ontario Centres of Excellence.
Kadri pointed to the environment in Ontario as one where innovation in autonomous vehicles is thriving. The government's willingness to regulate the industry and private sector investment pushing the adaption of the technology forward in the province were only two of many reasons why.
Meanwhile in his presentation, Kyle MacDonald, head of marketing at Mojio, spoke about the company's telematics devices that can be plugged into any car to make it connected and allow data on driving to be collected, without drivers having to invest in a brand new connected vehicle.
After the presentations, attendees flocked to the speakers to pick their brains on autonomous technology. John McClelland, who has attended all of the InsurTech events since they launched last year, said keeping an eye on developments in connected cars should be on the minds of all insurance professionals.
"I think it's really important for us as brokers to stay current on changes that are going on in the industry," said McClelland, who is also the founder of miBroker. His favourite question to ask other attendees at the events was what they think insurance is going to look like in the future and hear the multitude of perspectives.
As a frequent face in the crowd at the InsurTech series, what's McClelland's favourite part of attending?
"Connecting with innovative founders that are at these events, even if they're in a different industry or doing something that's not directly related to insurance," he said. "We don't do a ton of that, I think, in insurance and I think we need to do a better job of making sure we're finding ways to stay relevant in the next 10 years."
Related stories: