CP crude train derails, causes spill and fires | Insurance Business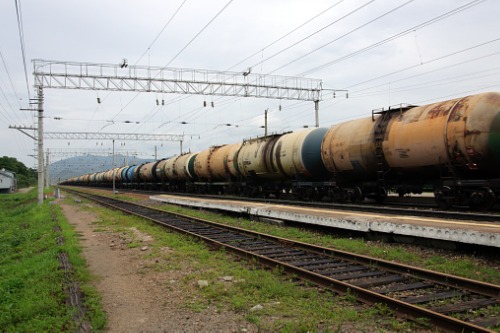 Yesterday, a Canadian Pacific Railway (CP) train carrying oil derailed west of Guernsey, Saskatchewan, causing a spill and a fire that authorities say could burn for several nights
The train derailed sometime around midnight, a spokesperson from CP said, adding that an initial assessment of the accident revealed that it did not affect any waterways. The spokesperson, however, did not offer an estimate of how much crude was being carried, or the magnitude of the spill.
RCMP confirmed that there were no injuries or damage to buildings in the rural area.
Reuters reported that one home was evacuated following the incident, and that some of the derailed cars were being removed.
The Saskatchewan Public Safety Agency said that it would first focus on suppressing the fire, which the agency said would likely burn for another eight to 10 hours, at the time. The department also mentioned that partial clean-up of the oil had begun.
The Transportation Safety Board of Canada has issued a statement saying that it has deployed investigators to the derailment site to assess the damage.