Lloyd's insurer Argo Group cuts ties with Trans Mountain pipeline | Insurance Business Canada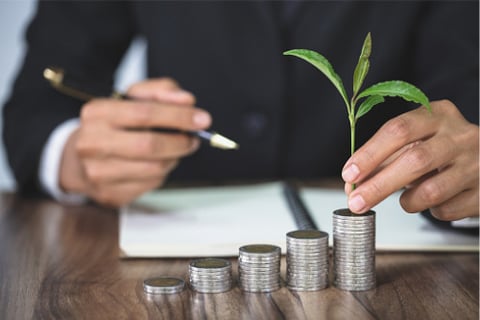 Lloyd's of London syndicate Argo Group has announced it will completely cut ties with the Trans Mountain pipeline when its current insurance policy expires on August 31, 2021.
Argo joins more than 10 insurance companies to reject the controversial tar sands pipeline. It is the first insurer to drop the pipeline in this year's round of policy renewals, and the first to act following the Canadian authorities' decision to hide the project's insurance backers from public scrutiny.
"We currently insure the Trans Mountain pipeline, but do not intend to renew it when the policy expires in August 2021," Argo told Public Citizen in an email statement. "This type of project is not currently within Argo's risk appetite." The specialty insurer also confirmed it will not insure construction or operation of the Trans Mountain Expansion Project.
Argo's announcement has been met with praise from a coalition of Indigenous and climate organizations that have been campaigning around the Trans Mountain pipeline for the past few years. Campaigners are now calling on other insurers to follow Argo's lead.
Charlene Aleck, of the Tsleil-Waututh Nation Sacred Trust Initiative, commented: "We commend Argo and the other insurers for leading the way by dropping Trans Mountain. In addition to fuelling the climate crisis, this pipeline represents an ongoing violation of Indigenous rights. The lack of free, prior and informed consent is a material risk that most insurers have not fully captured, and that needs to change. We are calling on the rest of the Lloyd's syndicates, as well as AIG, Chubb and Liberty Mutual to follow Argo's path."
The news that Argo will drop the pipeline is timely. Later this month (June 14-21), organizations and activists from around the world are hosting a 'Stop Insuring Trans Mountain Week of Action' in which they will target the likely insurers of the pipeline – including major organizations like AIG, Chubb, Liberty Mutual, and Lloyd's of London - and urge them to withdraw their support.
"Argo's commitment to not renew insurance of Trans Mountain should be a signal to the rest of the Lloyd's market to follow suit," said Lindsay Keenan, European Coordinator for Insure Our Future. "Lloyd's CEO John Neal needs to make a clear statement on behalf of all of Lloyd's members that no Lloyd's syndicate shall renew insurance for any aspect of the Trans Mountain tar sands pipeline."
In summer 2020, Trans Mountain's lead insurer, Zurich, dropped the pipeline project after sustained campaigning from Indigenous leaders and climate advocates, as did German insurers Talanx and Munich Re. Canada's Energy Regulator and the recent International Energy Agency report have both made clear that the Trans Mountain expansion project and any expanded oil and gas infrastructure is incompatible with global climate targets.
"The Trans Mountain pipeline is too risky to go forward. Argo Group's decision to drop the project is just the latest in the long line of clear signals that this pipeline is a danger to the climate, Canada's west coast, and the communities it runs through," said Sven Biggs, Canadian Oil and Gas Program Director at Stand.earth. "The only remaining question is when will the Trudeau government catch up to Argo, and the growing number of major insurers, that have acknowledged that this project doesn't have a place in a climate-safe world."