Trans Mountain Pipeline spill releases up to 190,000 liters of crude oil | Insurance Business Canada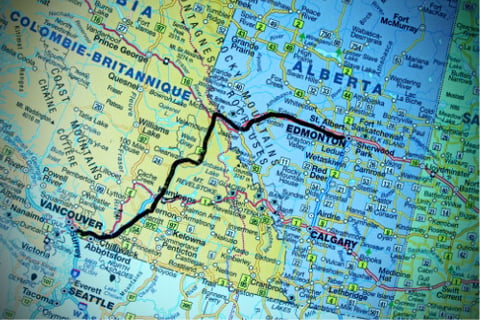 The Trans Mountain Pipeline – a pipeline whose planned expansion has been met with criticism from environmentalists and First Nations groups – has experienced a spill in Abbotsford, BC, releasing as much as two rail tanker cars worth of light crude oil.
It has been estimated that the Sumas Pump Station spill released an estimated 150,000 to 190,000 litres of crude oil, CBC News reported. Trans Mountain said that it shut down the pipeline after it learned of the spill Saturday morning.
According to Trans Mountain, a fitting on a small pipe connected to the main pipeline failed, which led to the spill.
Trans Mountain also said, in a statement, that the spill was confined to the pump station and that no waterways were impacted. The company gave assurances that clean-up of the spill is underway and that the recovered oil will be delivered to an approved facility for disposal. Trans Mountain also mentioned that it has permanent groundwater monitoring in place at the site, as well as air monitoring.
Last month, major insurance companies Lloyd's, Zurich, and Munich Re were criticized for providing liability insurance coverage to the Trans Mountain Pipeline by the environmental group Unfriend Coal. While they are not the only insurers of the pipeline, the three companies are the project's biggest insurers.
Read more: Lloyd's, Munich Re, Zurich come under fire for supporting tar sands pipeline
Of the $508 million of total liability insurance cover the pipeline has, insurers in the Lloyd's market have underwritten $460 million. Zurich is responsible for $8 million of cover, while Munich Re (through its Canadian subsidiary, Temple Insurance) provides $250 million of cover.