Oil and gas firms 'always going to face issues with transportation' | Insurance Business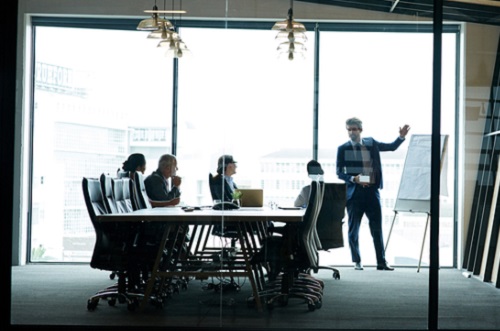 The Trans Mountain pipeline has dominated news slots since Prime Minister Justin Trudeau's Liberal government approved the expansion of the pipeline in 2016. Ever since, there have been legal battles, economic disputes, political discrepancy and public concern around what impact the large energy project could have – especially for the environment.
Despite the recent Federal Court of Appeal rejection of the extension project, Finance Minister Bill Morneau said the Liberal government "remains committed to ensuring the [Trans Mountain pipeline expansion] project proceeds in a manner that protects the public interest." He added: "That means ensuring the highest level over governance - including environmental protection. It means upholding our commitments with Indigenous peoples and it means responsibly protecting Canada's and Canadians' investment."
Morneau touches on a number of key themes that tend to strike a public chord around energy projects – notably, environmental protection – which consistently ranks as a top of mind issue for energy companies and projects, according to Adam Bunz, vice-president, client executive - global business at BFL CANADA. Any construction of a new pipeline, such as the Trans Mountain project, is going to be "highly regulated and controlled," he said.
"When it comes to upstream and midstream oil and gas business, there are always going to be issues on the transportation side," Bunz told Insurance Business. "If you don't put the product in a pipeline, then you're going to have to transport it via train or truck, which all come with their own unique exposures. From a pipeline perspective, upstream and midstream energy companies are highly regulated, and they try to be proactive in how they maintain, control and protect their people and their assets."
Gas leaks and oil spills make for eye-catching media headlines and tend to provoke strong public outcry. They also grab the attention of the insurers.
"We rally saw the insurance market start to vibrate after the pipeline pollution loss in Saskatchewan in 2016. There was a big drive from insurers to better understand what energy companies were doing to improve pollution mitigation and response," Bunz said. "Generally speaking, I think the reaction from the energy firms will be: 'We're doing everything we can to keep the product in the pipe.' They live and breathe by the motto of 'keep it in the pipe, keep it in the vessel'. Now, how that plays out with investment in assets and training of their people, that is the information that insurers are trying to gather and assess."
Usually, when something does go wrong with a pipeline it's not one thing or one process that has gone wrong, it's a combination of factors, according to Bunz. For example, a worker might detect a pressure drop in a pipeline system, so they shut it down and send a team to carry out an inspection. They might all follow protocol but find nothing obviously wrong or no physical signs of problems with the pipeline. The worker may then have approval to start the pipeline back up. As a collective, they may have missed the problem with the pipeline and enabled a crude spillage.
"Insurers are focused on the maintenance and inspection philosophies of their energy clients," Bunz commented. "They want to know exactly how many items and assets could cause potential pollution losses and what companies are doing from a maintenance and inspection perspective to ensure those losses don't occur. They also want to know what emergency response plans clients have in place to react to incidents should something happen.
"Upstream and midstream energy companies today have stringent reporting protocols in place and built-in safety cultures throughout the corporation. Generally, the safety side of things is designed to be pro-active: protect our people, our assets, and the environment. But there are going to be differences in how each company executes from a training, investment and procedural perspective. Insurers are trying to understand the pro-active process as well as the reactive side (emergency response, financial responsibility). Ideally, there would be no effect to the environment but, since the evidence of pollution issues says otherwise, the insurance should be in place to help bring the environment back to where it was pre-incident."