Why more insurance firms are getting ethical about insuring coal | Insurance Business Canada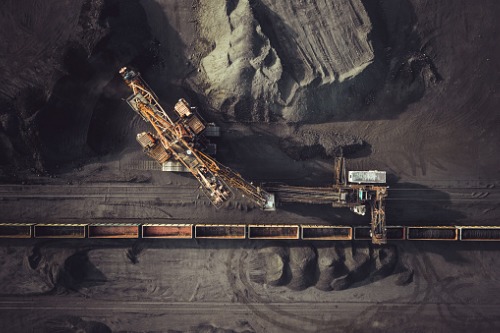 Climate change. Two words that have divided the world politically and are, quite literally, ruining the planet.
The last special report by the Intergovernmental Panel on Climate Change (IPCC), released last September, outlined the consequences of what would happen if the earth warmed by more than the predicted 1.5°C above the pre-industrial period.
The picture painted was beyond grim, and the author of the United Nations report is not optimistic about the chances of getting political unity to make any significant changes to ensure any progress is made.
Similarly, the World Economic Forum (WEF) recently published its annual World Risks Report - and the number one risk listed was the failure of climate change mitigation and adaption, aka governments around the world not doing anything to stop it occurring.
This all looks very doom and gloom, but there are organizations that are looking to do everything they can to try and help. Unfriend Coal is a campaign that lobbies the insurance industry to stop insuring coal-fired power plants and to divest from coal.
Peter Bosshard, director of The Finance Project that runs the Unfriend Coal campaign, said that what his organization is attempting to do is make up for lost time.
"Looking at what climate science tells us, including the latest report from the IPCC from October of last year, we know that we're really running out of time in making the transition to a low carbon economy," Bosshard explained to Insurance Business. "The basic premise of our campaign is that we can't just keep doing what we've done for such a long time, we can't rely on some divestment and things like that. We really need to ramp up action. The IPCC report shows we need action at an unprecedented scale."
Without insurance, Bosshard explained, the coal industry simply can't operate. So, if the companies that state they want to do something about climate change, as many have, are approached, then maybe they will stop investing in it.
"Coal is still the biggest source of CO2 emissions," he said. "Without insurance most factories, mines, power plants, buildings, anything within the coal economy wouldn't go forward or couldn't be upgraded.
"They were an actor who was clearly very well-aware of climate change but had been long neglected their own role, regarding their own responsibility.
"They had put out warnings, some of the reinsurers particularly, about climate risk since the 1970s yet they were still insuring coal and it just didn't make any sense. There was a gap between their rhetoric and their actions."
So far, the campaign has helped as 20 major insurers have committed to divesting from coal, and nine major insurers and reinsurers have announced they will stop insuring coal-fired power plants. The nine insurers include big names such as Allianz, Munich Re, Swiss Re, AXA and Zurich.
Alison Martin, group chief risk officer at Zurich, said that the company's climate change policy and move away from coal was very important, especially given that major weather events were cited as the number two risk in WEF's Global Risk Report.
"Increasingly, major weather events, combined with a lack of will and a lack of political unity to do anything are the top two risks," she said. "But that doesn't mean we shouldn't do something. And what as insurance companies can we do?
"We published a thermal coal statement back at the end of 2017, where we talked about the basis under which we would provide underwriting or investment support into companies who were providing the majority of their revenues from thermal coal, more than 50%.
"We need to find a way as a society to manage a just transition to low carbon, and not have cliffs. I don't think cliffs are in anyone's interest."
And while only nine insurers doesn't seem like a lot, it is a big step from only two years of a campaign. A report by Willis Towers Watson on the power and energy market, published earlier this year, also reiterated the positive impacts.
"Having to factor this element into their bidding will put [coal companies] at a commercial disadvantage when competing with lower-cost greener generators," the report stated. "This reduction in available capacity will invariably see upward pressure on rates and coverages as the competition for market share in this specific sector will be much more limited.
"Renewable [insurance] programs typically are cheaper than thermal programs, with significantly lower deductibles. This trend is expected to continue as traditional insurers look to promote renewable energy for public relations reasons, as well as replace premium lost by exiting the coal-generation space."
Ultimately, Bosshard said, Unfriend Coal is hoping that they are working hard enough to do their part in helping to end coal as a power source.
"In practice what we're hoping to see is that it just gets more and more complicated and more and expensive for coal companies to access insurance," he explained.
"And in combination with all the other problems that they are facing, increasing finance costs, court cases, we hope this will accelerate the end of coal.
"We are well on the way. The progress we are seeing in the insurance industry is very promising, but we are running out of time so we need to reach critical mass quickly."