Zurich walks away from investments in coal-heavy firms | Insurance Business Canada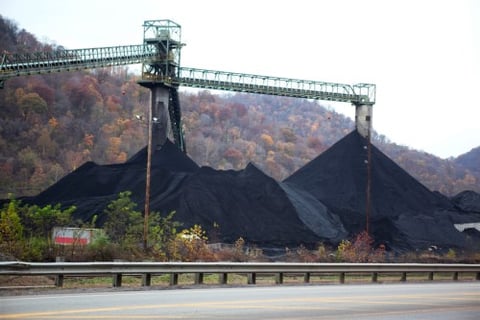 Zurich
Insurance has joined other top firms in divesting from and refusing to insure coal-heavy businesses, with the insurance industry having pulled out over US$20 billion in the past two years.
An increasing number of insurers are shying away from investing in fossil fuel-related industries amid concerns about climate change. Coal is considered the largest human-related contributor to carbon dioxide emissions.
According to a report by the Telegraph, Zurich has pulled out its investments and stopped covering businesses that depend on coal for more than half of their revenue. This change came several months after environmental group Greenpeace wrote to several major insurers, calling on them to take action on fossil fuels.
Register for our exclusive CE webinar Cyber Insurance 101, and get covered on selling cyber.
France-based insurer
AXA
was the first global player to abandon coal, divesting hundreds of millions of dollars in coal investments in 2015.
Allianz
followed suit several months later, and
Swiss Re
and Lloyd's are expected to release their action plans regarding coal in the next few months.
According to the Unfriend Coal campaign, 15 insurers with a total of over US$4 trillion in assets covered by coal divestment decisions are planning to change their coal-related policies, with around US$20 billion already pulled out.
Search and compare insurance product listings for Coal Services from specialty market providers here
"Coal needs to become uninsurable," said Peter Bosshard, coordinator of Unfriend Coal. "If insurers cease to cover the numerous natural, technical, commercial and political risks of coal projects, new coal mines and power plants cannot be built and existing operations will have to shut down."
With around US$31 trillion in assets under management, major insurers can shift the funding away from coal towards cleaner energy alternatives, Bosshard added.
Furthermore, Unfriend Coal's report called out American insurers for not heeding environmentalists' call to abandon coal.
"So far, no American insurer has taken meaningful action on coal and climate change, and even industry giants such as
Berkshire Hathaway
,
AIG
, and
Liberty Mutual
have remained completely silent about the catastrophic climate risks affecting their clients," said the report.
Related stories:
Risk management a "fundamental consideration" for mining companies
NS coal mine issued safety orders