Study calls for adoption of flood prevention standards | Insurance Business Canada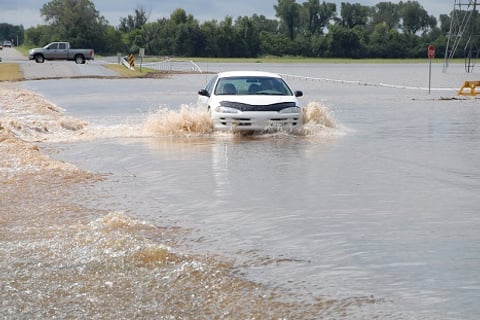 A study by the Intact Centre on Climate Adaptation at the University of Waterloo is calling for the development and adoption of national standards to limit household and community flood risk, amid the high costs of flood damage.
Of all extreme weather events in Canada, flooding is currently the costliest, causing millions of dollars in property damage, the study said. Citing data from the Insurance Bureau of Canada, it said 58% of catastrophic insurable loss claims between 2008 and 2015 were due to water damage.
Researchers also found that between 2005 and 2014, 82% of Disaster Financial Assistance Arrangements (DFAA) payments went to Manitoba, Saskatchewan, and Alberta, mostly due to flood events. It is also expected that 75% of estimated DFAA payments ($673 million out of $902 million) in the next several years will be due to flooding.
"The average cost of a flooded basement in Canada is approximately $40,000, and yet, almost half of Canadians live paycheque to paycheque unable to 'scrape together $2,000 if an emergency arose next month'," the study said. "Homeowners, if they are not insured due to high risk of flooding, may be unable to afford refurbishing their flooded basements, and in turn, may default on paying the mortgage on their largest asset – their home."
And while property loss is bad enough at it is, the study also stressed that flooding takes a psychological toll on those affected. Three years after their home was flooded, almost half (48%) of respondents from flooded households were worried when it rained, compared to 3% of respondents from non-flooded households.
Within the first 30 days of experiencing a flood, 47% of flooded household members were worried and stressed, compared to 11% of those who had never experienced a flood.
"This study adds a new dimension to our understanding of the pernicious impacts of flooding – long term mental stress, combined with lost time from work, underscore the need for all levels of government to act with haste to promote home flood protection across Canada," said Blair Feltmate, head of the Intact Centre and a professor at the University of Waterloo's Faculty of Environment.
Efforts are already underway to develop and implement flood mitigation standards, through collaboration between the Intact Centre, the Standards Council of Canada, the Canadian Standards Association, and the National Research Council of Canada. The "Basement Flood Protection Guideline" outlines best practices to prevent flooding for homeowners at the lot level and will be completed in Fall 2018.
Related stories:
Calgary remains ill-prepared for 1-in-100-year flood
Montreal to offer business interruption compensation to merchants