Western Canada to experience more severe fires and floods more frequently: Climate expert | Insurance Business Canada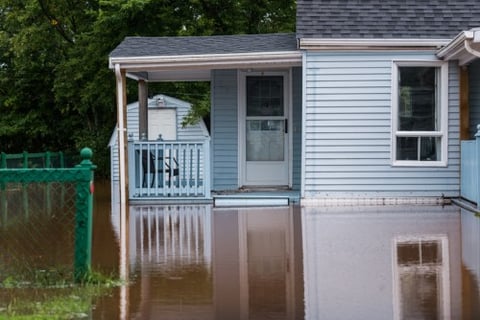 A climate change scientist based in Calgary says that wildfires and floods are only going to become more frequent and worse in Western Canada, and insurers should take notice.
Wildfires continue to ravage portions of BC, having displaced over 47,000 individuals from their homes and causing heavy smoke that has reached even the US.
Shawn Marshall of the University of Calgary suggested to CBC that climate change is responsible for the worsening of wildfires and floods in recent years, and conditions will only get uglier over time.
Search and compare product listings for insurance from a Natural Disaster from specialty market providers here
"It's on everyone's mind this week," Marshall, the university's Canada Research Chair in Climate Change, said in an interview.
Although Marshall clarified that droughts, floods and fires are regular weather processes that will happen regardless of climate change (citing data during the 1930s Great Depression), he also pointed out that the average number and severity of extreme weather disasters are increasing as the world's climate conditions change.
Marshall explained that the jet stream is shifting north, which brings temperatures typical in hot US states (such as Arizona and Montana) into southwestern Canada. The warm air currents can lead to dry heat spells which cause wildfires, or could carry more moisture and result in heavy flood-causing rains.
"There's a pretty realistic expectation for more of these big fire seasons going forward," he said. "Doesn't mean every summer's going to be like this, but it's going to be more common and more frequent, so I think if you're the insurance companies, there's a good reason, a valid reason to be concerned about this."
The scientist also hypothesized that last year's damage caused by the Fort McMurray wildfire "might be eclipsed" by the current BC blaze.
"This is weather still and we're going to get a little bit of everything," Marshall warned. "But the weather is changing in association with climate change, so we really need to think about where this is going and plan for it."
Related stories:
Insurance rules complicating wildfire home purchases
BC and Alberta's insurance rates to increase following wildfires, floods: IBC