Toronto legal aid, healthcare providers plead guilty to auto insurance fraud | Insurance Business Canada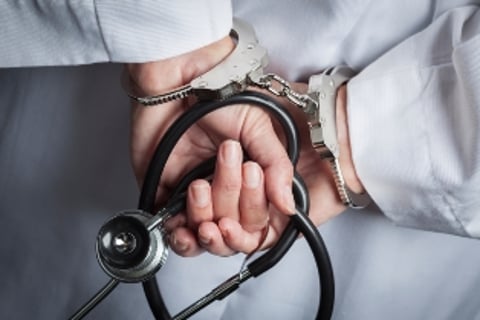 A legal aid and two healthcare providers in Toronto have each pleaded guilty to auto insurance fraud charges, in connection to a benefit-sharing scheme.
Paralegal Anna Kovtanuka, chiropractor Edward Hayes, and clinic employee Michelle Osacenco each pleaded guilty to fraud under $5,000, Toronto Star reported.
Kovtanuka received a conditional discharge, three years of probation, and was ordered to pay $1,000 in restitution. Hayes received a six-month conditional sentence and 12 months probation, while Osacenco similarly received a conditional discharge, a 12-month probation order and was ordered to pay $1,500 in restitution
In March 2016, an Aviva Canada customer came forward and revealed that they were being pressured into lying to receive injuries for benefits. An investigation was launched into the matter, culminating in a video sting operation that confirmed the ruse.
The sting operation revealed a paralegal from Kovtman Law and an employee from Wellness Centres of Ontario explaining to two undercover investigators how they could cooperate in obtaining insurance payouts despite the lack of injuries.
"The facts in this investigation highlight typical abuse within Ontario's auto insurance system, the cost of which continues to be a key contributor to rising premiums," said Aviva fraud investigator Christopher Lang.
Related stories: