Bill Cosby leans on $37M in insurance to cover legal woes | Insurance Business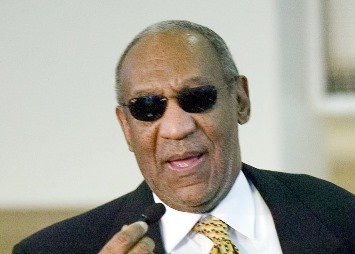 American International Group could be on the hook for as much as $37 million in the ongoing legal woes of Bill Cosby.
According to a
New York Times
report Sunday, the embattled entertainer carries $1 million in homeowners coverage in two of the three states in which he is facing multiple defamation suits as well as $35 million through an additional liability policy he shares with his wife, Camille.
The little-used facet of homeowners coverage, called personal injury coverage, is typically included in policies purchased by wealthy individuals to battle lawsuits. It is the same provision that covered the legal defense of Roger Clemens, OJ Simpson and Bill Clinton, and will now pay the bill for Cosby's mounting legal fees.
Cosby's insurer, AIG, has previously attempted to deny payment on his claims, arguing that Cosby's homeowners policy did not include denial of allegations of sexual abuse under the personal injury clause. The carrier pointed to an exclusion for "personal injury arising out of any actual, alleged, or threatened…sexual molestation, misconduct or harassment."
However, California Federal Judge Beverly O'Connell dismissed the suit in November, finding that "plaintiff has a duty to defend" based on ambiguity in some of the policy language. AIG says it plans to appeal the ruling, but for now, the company is paying the legal fees in three of five defamation cases filed in California and Massachusetts.
The events may have insurance agents wanting to revisit homeowners policies for some of their wealthier clients, though industry experts say the inclusion of a personal injury clause is not often discussed in conversations about coverage.
"I don't think that celebrities go out looking for defamation coverage," Philadelphia-based insurance attorney Randy Maniloff told the
New York Times
. "I think they buy quality insurance, and that happens to include defamation coverage."
In fact, many homeowners may not realize they are covered for defamation until they have a reason – like a lawsuit – to look over the clause.
"It's not common," attorney Richard D. Emery said of personal injury coverage, "because defamation cases are not common. And certainly defamation cases based on sexual misconduct cases are even more rare."
According to the Insurance Information Institute, roughly 7 million people in the United States held such umbrella policies 20 years ago, though current estimates are lacking.