Echelon Insurance expands commercial insurance to hospitality businesses | Insurance Business Canada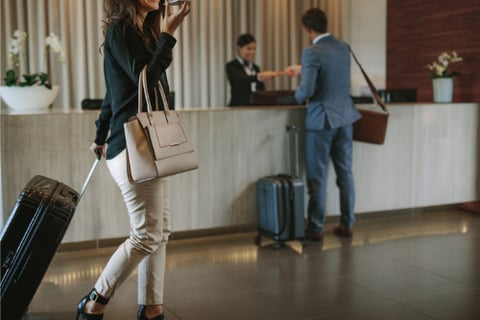 Echelon Insurance has unveiled its plans to expand its commercial insurance offering for hospitality businesses.
The specialty insurer cited the difficulties experienced by hospitality businesses in the face of the COVID-19 pandemic as its justification for the insurance expansion. The hospitality sector continues to face uncertainty, Echelon Insurance noted, thanks to closures, restrictions, decreased sales, and revenues. Hospitality businesses are also facing increasing concerns about premiums increases, or policy cancellation, the insurer said.
Echelon will provide up to $5 million in property and $5 million in liability coverage to small and mid-sized businesses in the hospitality sector. These businesses include family and fine dining restaurants, hotels and motels, including bed & breakfasts, banquet halls, and select pubs, bars, and lounges.
"We've heard the frustrations of business owners in the hospitality sector, and Echelon is responding to their needs by expanding the pool of choices businesses have when it comes to choosing the right insurance coverage for them," said Echelon Insurance president Robin Joshua. "While we're seeing other insurers retract from the hospitality industry, Echelon is stepping in and extending our insurance offering to provide hospitality business owners a reliable option during these uncertain times."
"As a leading specialty insurer, Echelon is uniquely positioned to respond to small to mid-sized business owners' insurance needs in the hospitality space," added CAA Club group president Matthew Turack.
Read more: Sale of Echelon Insurance to CAA subsidiary gets final approval
Echelon Insurance is a member of the CAA Club Group family since 2019, when CAA purchased the company from its former parent Echelon Financial Holdings.
Read more: Echelon Insurance introduces financial relief options for auto insurance customers
In April, Echelon Insurance provided premium reduction options to its auto insurance customers – in the form of mileage reduction on the customer's policy, and the removal of non-essential coverage options from policies – to help consumers save during the pandemic.