Echelon president talks strategy post-CAA acquisition | Insurance Business Canada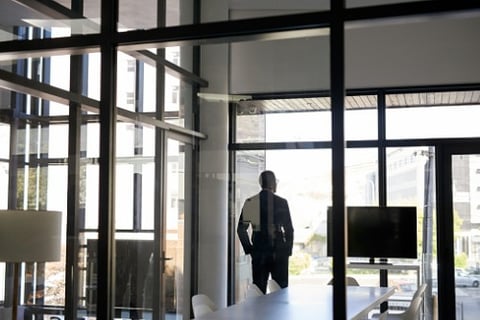 It has been a year of new beginnings for Echelon Insurance. The Canadian specialty insurer, which focuses on commercial auto, non-standard auto and motorcycle risks, parted ways with original owner, Echelon Financial Holdings, after it was purchased for approximately $166 million by the CAA Club Group family in May 2019.
By August 01, the firm had a new president in Robin Joshua, an established leader in the CAA Club Group. The 35-year industry veteran, who has worked in the past for insurance giants like Intact Insurance, Allstate Canada, and Pembridge / Pafco, was lauded by CAA Club Group president, Matthew Turack, for his ability to contribute "growth and profitability both in personal and commercial lines."
Echelon has been handed a fresh start, with one of Canada's most trusted insurance brands at its back, and a seasoned leader tasked with boosting growth and profitability, while also carrying the specialty insurer forwards into the digital era. So, what's next?
"CAA Club Group is an extremely trusted and well-seasoned brand in Canada. It's highly consumer-focused and driven by what the consumers' needs are. We expect to take that philosophy and build it into Echelon," Joshua told Insurance Business. "At the same time, CAA Club Group has recognized that Echelon distributes its products solely through brokers.
"The brokers are our key focus because they have about 60% of the marketplace, and more importantly, they have the ear of the consumer and the knowledge and expertise to advise the consumer. That's vitally important to us as a specialty market so that we can understand what the consumer wants and how we can help them."
One thing that Echelon needs and CAA Club Group has is "a huge focus on technology in driving the business," according to Joshua. Tapping into CAA Club Group's digital expertise will be one of his primary initiatives as president of Echelon. He described this as part of the "core strategy."
"Technology sounds like a cold strategy, but it's not," he said. "It's important because it allows the consumer to have a better experience, be it faster turnaround on their policy issuance, or the ability to look up their payment history, etcetera. My point is, it's driven by giving the consumer a better experience, and, at the same time, giving the broker a better experience because they can deal with us on an electronic basis as opposed to a paper basis.
"CAA Club Group has also done a lot of work on segmentation and analysing lots of different data to build products that are innovative and different. We expect to do the same thing at Echelon. That type of expertise and that type of data mining will be something that we will utilize at Echelon once we have the technology to do both. In my opinion, technology is an enabler. It enables everybody to do a good job and service consumers better. There's a perception that technology is taking over, but it's not. Insurance is still a people business and it will always be a people business."