Hub International collaborates with InsuraGuest to provide hotel hospitality liability coverage | Insurance Business Canada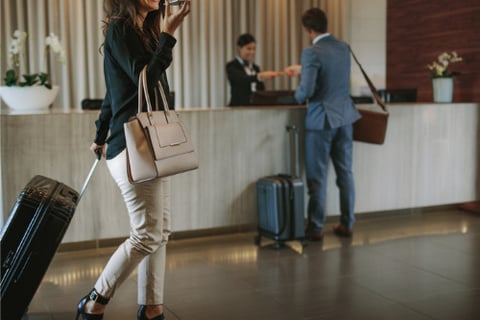 Hub International Limited has formed a partnership with InsuraGuest Technologies to bring the latter's hospitality liability coverage and platform to hotel business operators in the US and Canada.
Typically, most hotel operators' claims are from small property or medical claims, which are frequently applied to the general liability policy. But the high frequency of these small claims can drive up premium prices. InsuraGuest's platform allows hotel operators to transfer some of the risk away by having guests pay a nominal fee per night. Then InsuraGuest pays out small claims while keeping them off the hotel operator's general liability policy.
InsuraGuest provides its small claims insurance products through a proprietary software platform, which delivers specialized hospitality liability coverages to member hotel properties. The platform integrates with about 70 different property management systems, allowing hotels to transfer certain liability exposures to the InsuraGuest carrier.
"Given the current state of the hospitality industry, it is nice to have a new and exciting tool such as InsuraGuest, which will help us lower a hotel's overall liability costs through claims avoidance," said Hub hospitality specialty practice managing director Kevin Eggleston.
"We look forward to our premier preferred partnership with HUB, which will allow us to expand our product offering to their more than 9,300 hospitality customers in the US this year and into Canada next year," said InsuraGuest chairman and CEO Douglas Anderson.